Shirley Manson Uses Podcasts and Instagram To Open Up About Self-Harm, Mental Health and Music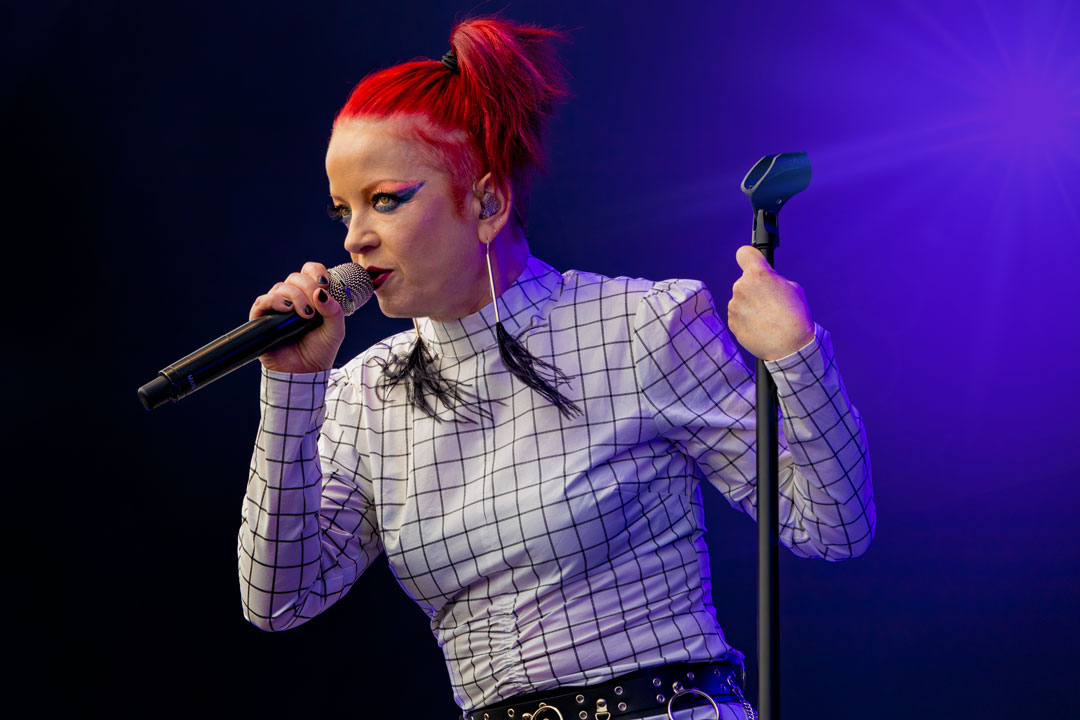 Shirley Manson has more than three decades of experience in the music biz, with more than half of those years being the singer for iconic rock band, Garbage. In 1995, Garbage released their self-titled debut album, and very quickly become one of the most prolific alternative music acts of the '90s. To date, the band has released a total of six full-length albums, traveled the globe on 10 major tours, and won eight of the 27 music awards they have been nominated for.
Recently Manson opened up about her own experiences with self-harm on Instagram and offered emotional advice to young people experiencing similar problems.
Dear young people of the world,
I was a teenage cutter. I would hurt myself with razors and penknives. Various boyfriends of mine fucked around behind my back. One of them fucked around so much he gave me a dose of the clap. I thought I was unloveable. I thought it was all my fault. I thought I deserved it.
Now I am 52 years old. Soon to be 53. My body doesn't look anything like this anymore. Neither does my face. Yet strangely I feel better about myself now than I ever did around the time this photograph was taken. I don't look anywhere near as hot as I did back then. Not even close. My point being, don't be daft. Don't put up with shitty behaviour from shitty people who hate themselves more than you might hate yourself. Don't be cruel to your beautiful body like I was. Be grateful for it. Enjoy it and it's extensive powers. Honour your face . Honour it because it is yours. And because it tells your authentic, true story. There is power in that. So much more than you know now.
Love love love,
Shirleymum.
Now, Manson is conquering another medium, a music podcast called The Jump. She interviews fellow musicians and start off by discussing significant songs but ultimately lead to juicier conversations about the inner workings of the music we love, and the music artists love to create. Currently podcasts include Big Boi, Courtney Love, Perfume Genius, Dave 1 from Chromeo, Esperanza Spalding, Karen O, and Neko Case.
All episodes of The Jump are now streaming, and can be found here:   https://mailchimp.com/presents/podcast/the-jump/
Clairo Announces 2022 Tour In Support of New Album
Arlo Parks and Widowspeak are joining her for most of the North American shows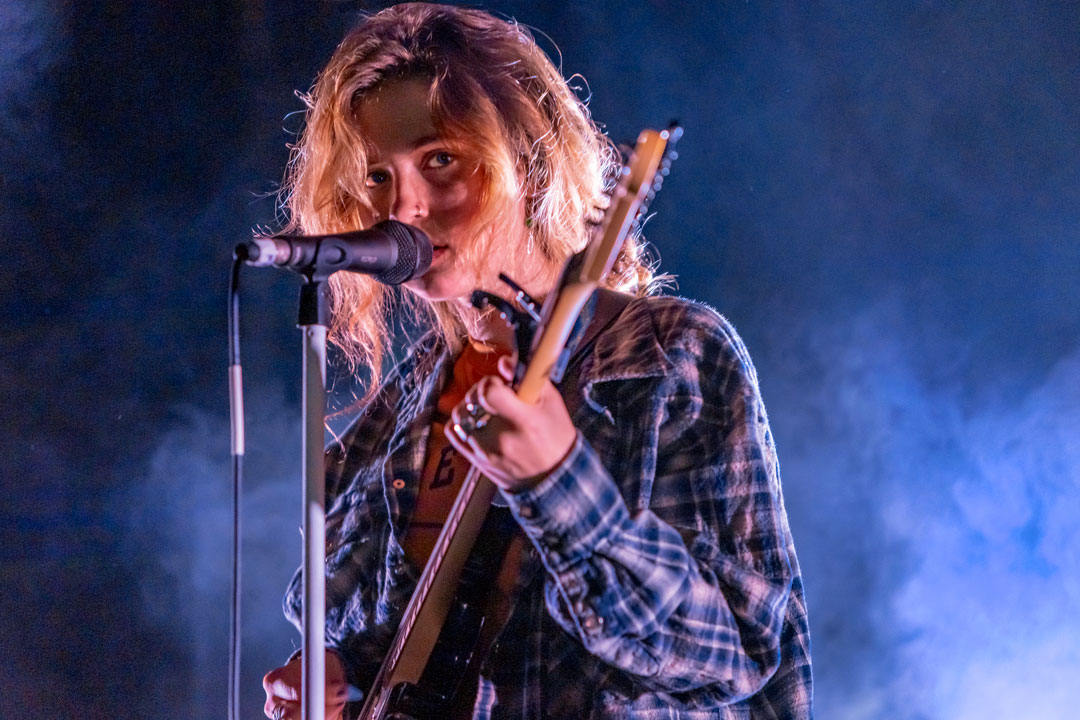 In support of her latest release, Sling, Clairo will embark on an extensive tour spanning North American. British singer-songwriter Arlo Parks will open the dates along with Widowspeak.
Clairo is partnering with SafeTour and Calling All Crows to create a safe, inclusive, and harassment-free environment at the concerts.  "Now that shows are starting to come back into our everyday lives," Clairo said in a press release, "it's important to prioritize everyone's experience to the fullest. Everyone deserves a resource and everyone deserves to enjoy the show in peace. I want the audience to know that there is someone who will listen and believe them at every show"
North American Tour 🎠
I feel so lucky to bring @arloparks and @widowspeaking along for this tour … 🫂

Presale starts today. Tickets on sale Friday 10am local 🐾 pic.twitter.com/faRP3yck2w

— claire cottrill (@clairo) July 20, 2021
Clairo 2022 tour dates
02/16 – The Fillmore – Charlotte, NC
02/17 – Ryman Auditorium – Nashville, TN
02/19 – The Fillmore Silver Spring – Washington, D.C
02/22 – The National – Richmond, VA
02/24 – Radio City Music Hall – New York, NY
02/26 – The Fillmore – Philadelphia, PA
02/27 – House Of Blues – Boston, MA
03/02 – MTELUS – Montreal, QC
03/04 – HISTORY – Toronto, ON
03/07 – Agora Ballroom – Cleveland, OH
03/08 – The Fillmore – Detroit, MI
03/10 – Riviera Theatre – Chicago, IL
03/18 – The Fillmore – Minneapolis, MN
03/20 -The Fillmore – Denver, CO
03/23 – Paramount Theatre – Seattle, WA
03/25 – Arlene Schnitzer Hall – Portland, OR
03/28 – The Orpheum – Vancouver, BC
03/30 -The Masonic – San Francisco, CA
03/31 – Fox Theater – Oakland, CA
04/02 – The Greek Theatre – Los Angeles, CA
04/03 – House Of Blues – Anaheim, CA
04/05 – Marquee Theatre – Tempe, AZ
04/07- South Side Ballroom – Dallas, TX
04/09 – ACL @ Moody Theater – Austin, TX
04/10 – Bayou Music Center (fka Revention) – Houston, TX
04/13 – The Fillmore Miami Beach – Miami, FL *
04/14 – Hard Rock Live – Orlando, FL *
04/16 – Tabernacle – Atlanta, GA *
* – Arlo Parks not performing
CHVRCHES Share New Single Good Girls Speaking Against Gender Norms
The latest preview of their upcoming album 'Screen Violence'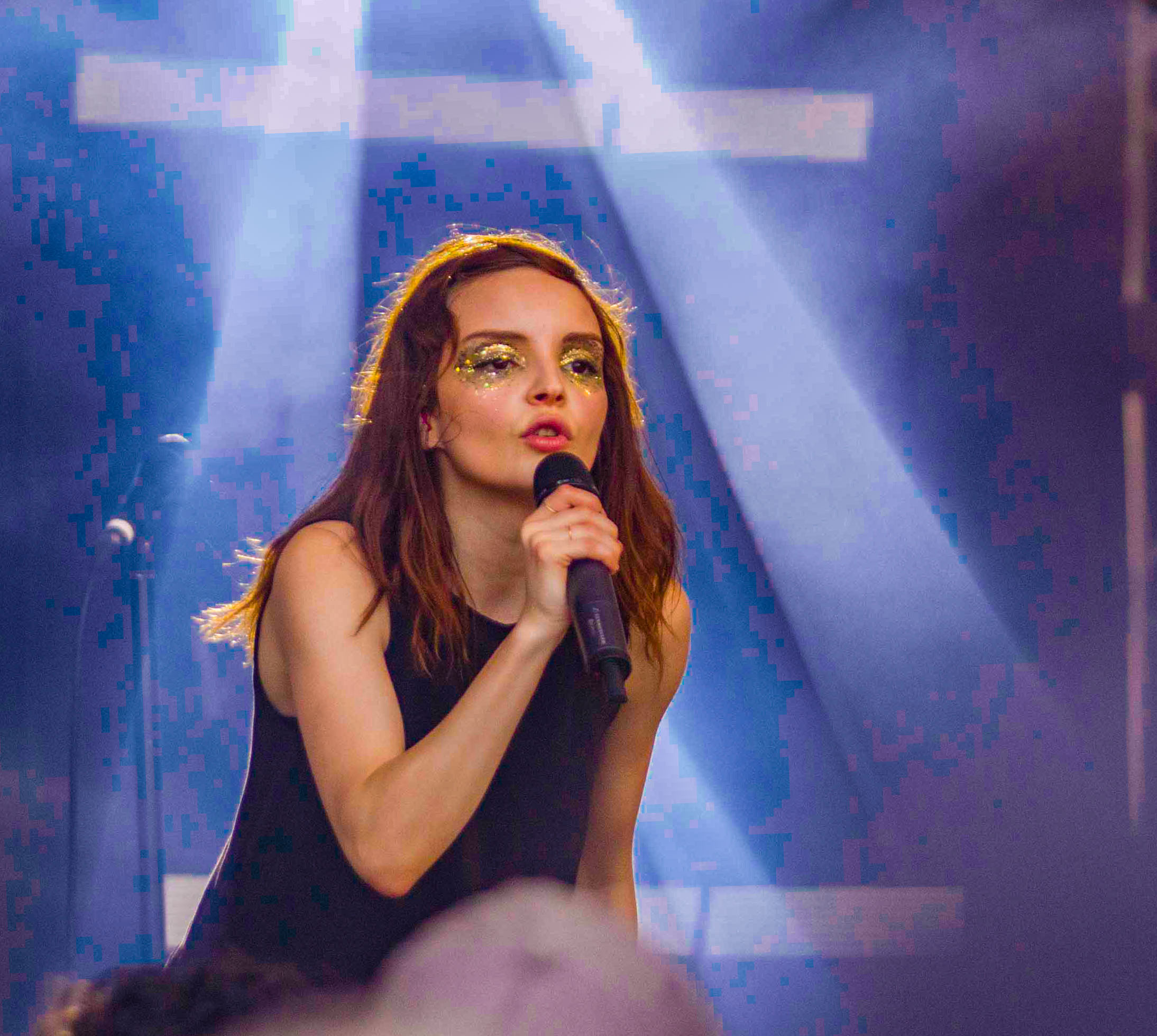 CHVRCHES have shared their new single, Good Girls. It's the latest preview of their upcoming album, Screen Violence, due out next month.
The electronic-pop trio led by Lauren Mayberry kicked off the Screen Violence era back in April with the assertive lead single He Said She Said, then last month enlisted The Cure's Robert Smith for the collaborative How Not To Drown. This week, with the band's forthcoming fourth studio album set for release August 27 via Glassnote, CHVRCHES' upends societal expectations with  Good Girls, a tell it like it is stomper.
Mayberry broke down Good Girls in a statement:
"The opening line — 'killing your idols is a chore' — was something I wrote after listening to some friends arguing about the present day implications of loving certain problematic male artists; I was struck by the lengths that people would go to in order to excuse their heroes and how that was so juxtaposed to my own experiences in the world," says Mayberry. "Women have to constantly justify their right to exist and negotiate for their own space. We're told that Bad Things don't happen to Good Girls. That if you curate yourself to fit the ideal — keep yourself small and safe and acceptable — you will be alright, and it's just not fucking true."
In support of Screen Violence, CHVRCHES will embark on a 28-date North American tour taking place in November and December.
11-09 Houston, TX – White Oak Music Hall
11-10-12 Austin, TX – ACL Live
11-14 Dallas, TX – South Side Ballroom
11-15 Tulsa, OK – Cain's Ballroom
11-17 Minneapolis, MN – Armory
11-18 Milwaukee, WI – The Riverside Theater
11-19 Chicago, IL – Byline Bank Aragon Ballroom
11-20 Columbus, OH – Express Live!
11-22 Pittsburgh, PA – Stage AE
11-23 Detroit, MI – Royal Oak Music Theatre
11-26 New York, NY – Terminal 5
11-27 New York, NY – Terminal 5
11-30 Washington, D.C. – The Anthem
12-01 Boston, MA – House of Blues
12-02 New Haven, CT – College Street Music Hall
12-03 Philadelphia, PA – Franklin Music Hall
12-05 Cincinnati, OH – Ovation
12-06 St. Louis, MO – The Pageant
12-08 Denver, CO – Mission Ballroom
12-09 Boulder, CO – Boulder Theater
12-10 Salt Lake City, UT – Union
12-11 Las Vegas, NV – Brooklyn Bowl
12-13 San Diego, CA – Observatory North Park
12-14 San Diego, CA – Observatory North Park
12-16 San Francisco, CA – Bill Graham Civic Auditorium
12-17 Los Angeles, CA – Hollywood Palladium
Spoon Announce 2021 Tour
The band has U.S. dates with St. Vincent, Nicole Atkins and Mereba.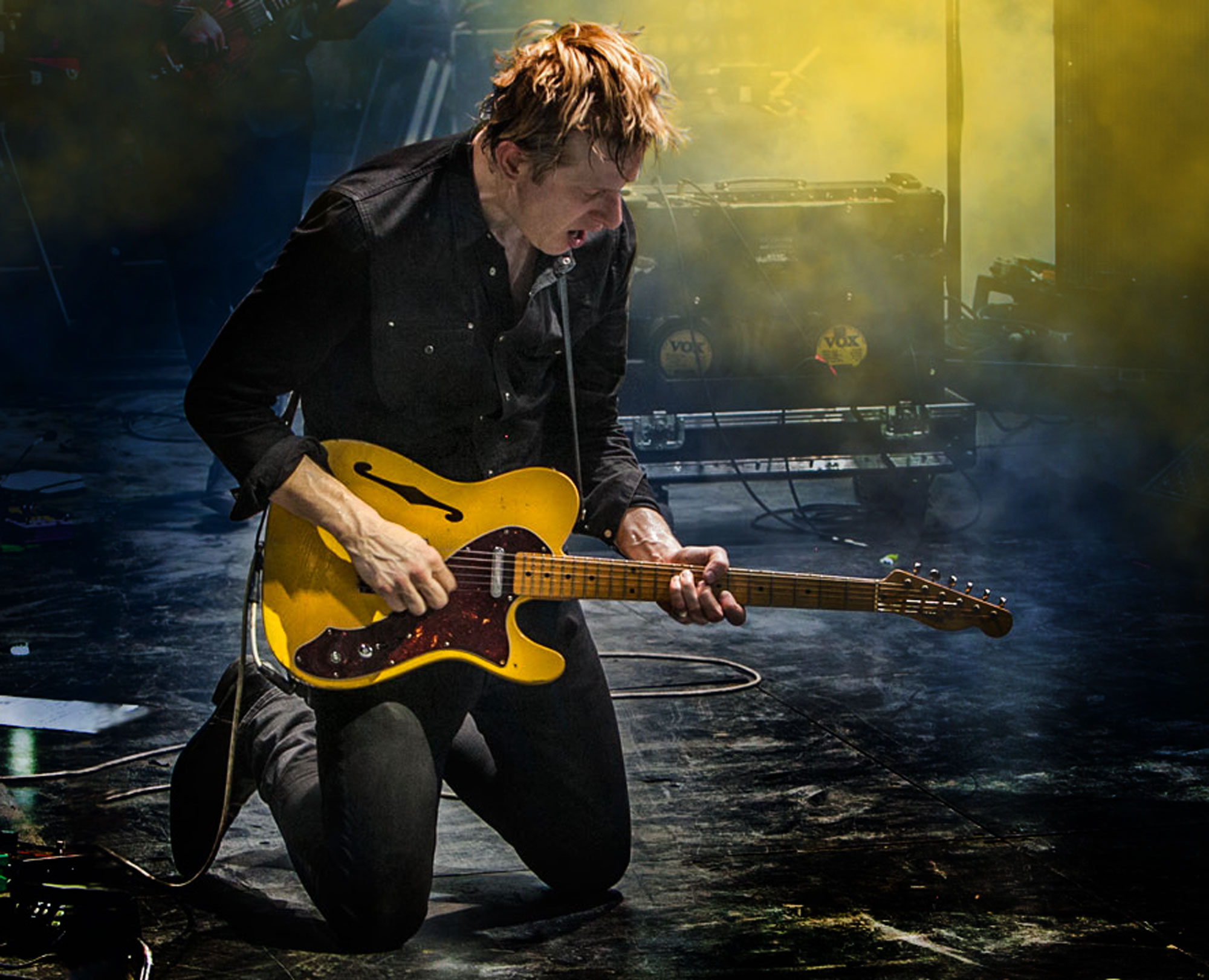 Texas indie rockers, Spoon have announced their return to the stage with their first tour in over a year.  Nicole Atkins will provide support through the run, and Spoon will open for St. Vincent on a number of shows.
Spoon are also set to appear at Eddie Vedder's Ohana Fest and Wilco's Sky Blue Sky.
This marks the group's first performances since their 30-date run with Beck and Cage the Elephant in 2019.
Last year, Spoon teamed up with Matador Records to reissue much of their back catalog. Additionally, the band release a fan-curated compilation called All the Weird Kids Up Front (Más Rolas Chidas).
Tickets and additional information regarding the upcoming tour can be found at spoontheband.com.
Spoon 2021-22 Tour Dates
09/03 – Ogden, UT @ Ogden Twilight Series
09/04 – Aspen, CO @ Belly Up *
09/05 – Aspen, CO @ Belly Up *
09/07 – Boulder, CO @ Boulder Theater *
09/09 – Des Moines, IA @ Hoyt Sherman Place *
09/10 – Fargo, ND @ Fargo Brewing *
09/22 – Paso Robles, CA @ Vina Robles Amphitheatre #
09/23 – Berkley, CA @ The Greek Theater #
09/24 – Los Angeles, CA @ Hollywood Bowl #^
09/25 – Dana Point, CA @ Ohana Fest
10/17 – Burlington, VT @ Higher Ground *
10/18 – Portland, ME @ State Theatre *
10/19 – Poughkeepsie, NY @ The Chance Theater *
10/21 – Port Chester, NY @ Capitol Theatre *
10/23 – Brooklyn, NY @ Brooklyn Steel *
10/24 – Jersey City, NJ @ White Eagle Hall *
01/17-22 – Riviera Maya, Mexico @ Wilco's Sky Blue Sky
* Nicole Atkins
# St. Vincent
^ Mereba