Shakey Graves Announces New EP Look Alive To Be Released May 4th
Release to coincide with the final episode of the ongoing 'Hello Gorgeous' web series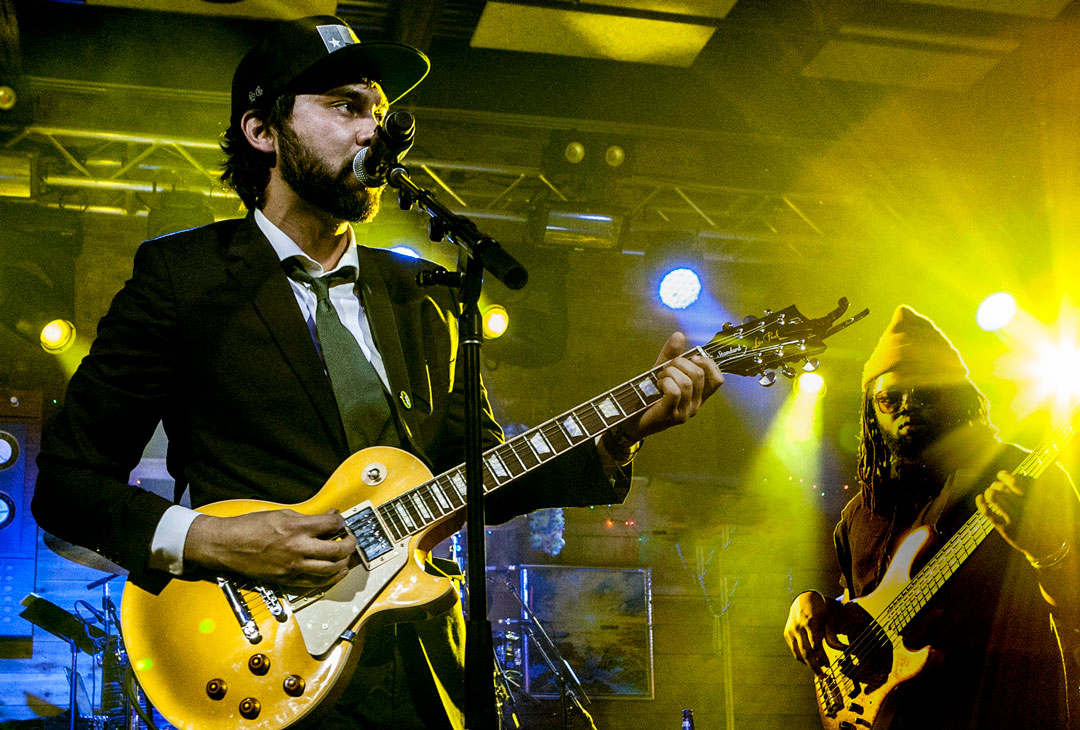 Alejandro Rose-Garcia, Shakey Graves frontman and bandleader, in association with Onion Creek Productions, debuted Hello Gorgeous on Monday, April 6th as a three-part bi-weekly documentary/music video project, inspired by the name of his new studio. Each chapter in the series takes a behind the scenes look at the history of Shakey Graves, the making-of Hello Gorgeous, life on the road, as well as a performance of a brand-new track.
Episode 1, 'Look Alive,' can be viewed here.
Episode 2, 'The Recipe,' is premiering today with two new songs: the title-track as well as 'Not Everything Grows,' can be viewed below.
The studio versions of the songs featured on Look Alive were all recorded at Hello Gorgeous and produced by Rose-Garcia. The title track 'Look Alive' was co-written by Finneas O'Connell (Billie Eilish) and Rayland Baxter and co-produced by Shakey Graves drummer and longtime collaborator Chris "Boo" Boosahda.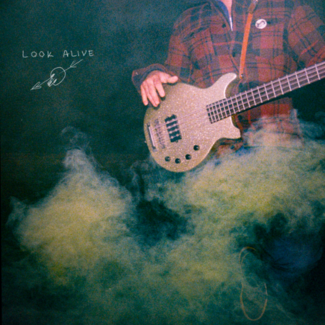 Look Alive EP
1. Look Alive
2. The Recipe
3. Not Everything Grows
4. Under the Hood
Of making the series, Rose-Garcia explains, "I made 'Hello Gorgeous' without goal—not to create a TV show, not to make music videos, simply to document and create something that meshed all the worlds of my creative life into one. It was an experiment of sorts, trying to peel back that personal veil of secrecy. How many bad takes happen before a good song emerges? If an idea enters a room, can you see it in real time? I was weary of spending hours and months working behind closed doors only to emerge with a handful of carefully crafted songs to then sit on and promote until you can't stand hearing them, all before anyone in the public had heard a single note. I wanted to create a unified project, a song that was the video, a video that was the story, the story that was the point."
The songs and subsequent videos were being constructed furiously with no deadline in mind but coincidentally, as soon as production wrapped, the pandemic hit and the shelter at home order began. "I felt stunned, fearful, tingly. Things were changing and all at once I realized that I had been spending all of my creative efforts working on a thing that was suddenly not only viable, but one of the only methods of expression allowed in this current crisis," Rose-Garcia reflects. "In more ways than I realized, I was ready for a reset. I'm always urging myself to view things differently, everything from global politics to household politics. Right now, the unsustainable aspects of life have never been clearer and I know the world can't live on song alone. I'm racking my brain to find ways to help where I am, pledging myself to work at the food bank in this time, and trying my best to raise funds for different industries and individuals in need. I feel genuinely honored that there are people in the world who are soothed in any way by me playing a ditty or talking to them through a computer screen and that something that I've created from thin air can actually help potentially feed someone, and more than ever it feels like maybe that was always the point. I feel terrified and optimistic at the same time and its not like COVID-19 is the one glaring issue with life as we know it, but in a way it is a crucial reminder that things can and will always change at the drop of a hat, for worse and for better. We are now all trying to wake up each day in the same four walls with a new view of the world. I can share a little bit of my isolation with you, and I hope for the same in return. And with that in mind I welcome whatever terrifying awesome thing comes next. Hello Gorgeous!"
Clairo Announces 2022 Tour In Support of New Album
Arlo Parks and Widowspeak are joining her for most of the North American shows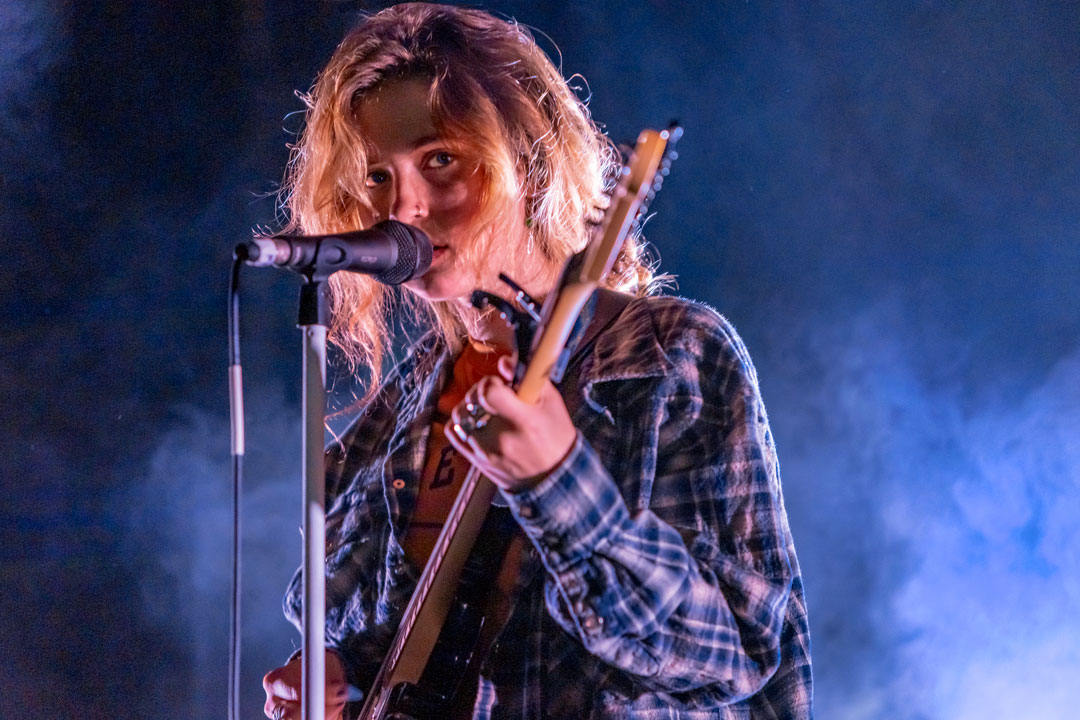 In support of her latest release, Sling, Clairo will embark on an extensive tour spanning North American. British singer-songwriter Arlo Parks will open the dates along with Widowspeak.
Clairo is partnering with SafeTour and Calling All Crows to create a safe, inclusive, and harassment-free environment at the concerts.  "Now that shows are starting to come back into our everyday lives," Clairo said in a press release, "it's important to prioritize everyone's experience to the fullest. Everyone deserves a resource and everyone deserves to enjoy the show in peace. I want the audience to know that there is someone who will listen and believe them at every show"
North American Tour 🎠
I feel so lucky to bring @arloparks and @widowspeaking along for this tour … 🫂

Presale starts today. Tickets on sale Friday 10am local 🐾 pic.twitter.com/faRP3yck2w

— claire cottrill (@clairo) July 20, 2021
Clairo 2022 tour dates
02/16 – The Fillmore – Charlotte, NC
02/17 – Ryman Auditorium – Nashville, TN
02/19 – The Fillmore Silver Spring – Washington, D.C
02/22 – The National – Richmond, VA
02/24 – Radio City Music Hall – New York, NY
02/26 – The Fillmore – Philadelphia, PA
02/27 – House Of Blues – Boston, MA
03/02 – MTELUS – Montreal, QC
03/04 – HISTORY – Toronto, ON
03/07 – Agora Ballroom – Cleveland, OH
03/08 – The Fillmore – Detroit, MI
03/10 – Riviera Theatre – Chicago, IL
03/18 – The Fillmore – Minneapolis, MN
03/20 -The Fillmore – Denver, CO
03/23 – Paramount Theatre – Seattle, WA
03/25 – Arlene Schnitzer Hall – Portland, OR
03/28 – The Orpheum – Vancouver, BC
03/30 -The Masonic – San Francisco, CA
03/31 – Fox Theater – Oakland, CA
04/02 – The Greek Theatre – Los Angeles, CA
04/03 – House Of Blues – Anaheim, CA
04/05 – Marquee Theatre – Tempe, AZ
04/07- South Side Ballroom – Dallas, TX
04/09 – ACL @ Moody Theater – Austin, TX
04/10 – Bayou Music Center (fka Revention) – Houston, TX
04/13 – The Fillmore Miami Beach – Miami, FL *
04/14 – Hard Rock Live – Orlando, FL *
04/16 – Tabernacle – Atlanta, GA *
* – Arlo Parks not performing
CHVRCHES Share New Single Good Girls Speaking Against Gender Norms
The latest preview of their upcoming album 'Screen Violence'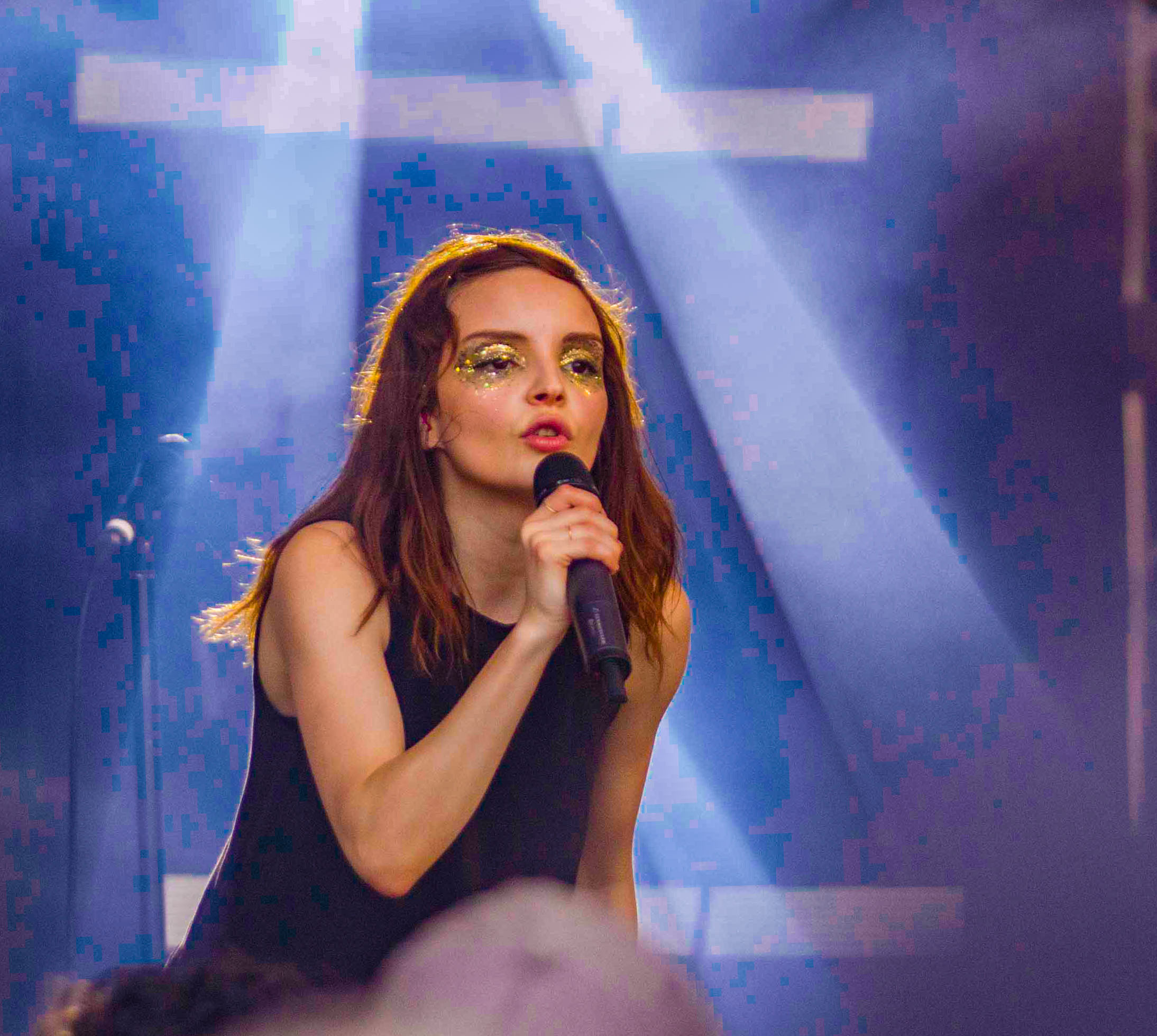 CHVRCHES have shared their new single, Good Girls. It's the latest preview of their upcoming album, Screen Violence, due out next month.
The electronic-pop trio led by Lauren Mayberry kicked off the Screen Violence era back in April with the assertive lead single He Said She Said, then last month enlisted The Cure's Robert Smith for the collaborative How Not To Drown. This week, with the band's forthcoming fourth studio album set for release August 27 via Glassnote, CHVRCHES' upends societal expectations with  Good Girls, a tell it like it is stomper.
Mayberry broke down Good Girls in a statement:
"The opening line — 'killing your idols is a chore' — was something I wrote after listening to some friends arguing about the present day implications of loving certain problematic male artists; I was struck by the lengths that people would go to in order to excuse their heroes and how that was so juxtaposed to my own experiences in the world," says Mayberry. "Women have to constantly justify their right to exist and negotiate for their own space. We're told that Bad Things don't happen to Good Girls. That if you curate yourself to fit the ideal — keep yourself small and safe and acceptable — you will be alright, and it's just not fucking true."
In support of Screen Violence, CHVRCHES will embark on a 28-date North American tour taking place in November and December.
11-09 Houston, TX – White Oak Music Hall
11-10-12 Austin, TX – ACL Live
11-14 Dallas, TX – South Side Ballroom
11-15 Tulsa, OK – Cain's Ballroom
11-17 Minneapolis, MN – Armory
11-18 Milwaukee, WI – The Riverside Theater
11-19 Chicago, IL – Byline Bank Aragon Ballroom
11-20 Columbus, OH – Express Live!
11-22 Pittsburgh, PA – Stage AE
11-23 Detroit, MI – Royal Oak Music Theatre
11-26 New York, NY – Terminal 5
11-27 New York, NY – Terminal 5
11-30 Washington, D.C. – The Anthem
12-01 Boston, MA – House of Blues
12-02 New Haven, CT – College Street Music Hall
12-03 Philadelphia, PA – Franklin Music Hall
12-05 Cincinnati, OH – Ovation
12-06 St. Louis, MO – The Pageant
12-08 Denver, CO – Mission Ballroom
12-09 Boulder, CO – Boulder Theater
12-10 Salt Lake City, UT – Union
12-11 Las Vegas, NV – Brooklyn Bowl
12-13 San Diego, CA – Observatory North Park
12-14 San Diego, CA – Observatory North Park
12-16 San Francisco, CA – Bill Graham Civic Auditorium
12-17 Los Angeles, CA – Hollywood Palladium
Spoon Announce 2021 Tour
The band has U.S. dates with St. Vincent, Nicole Atkins and Mereba.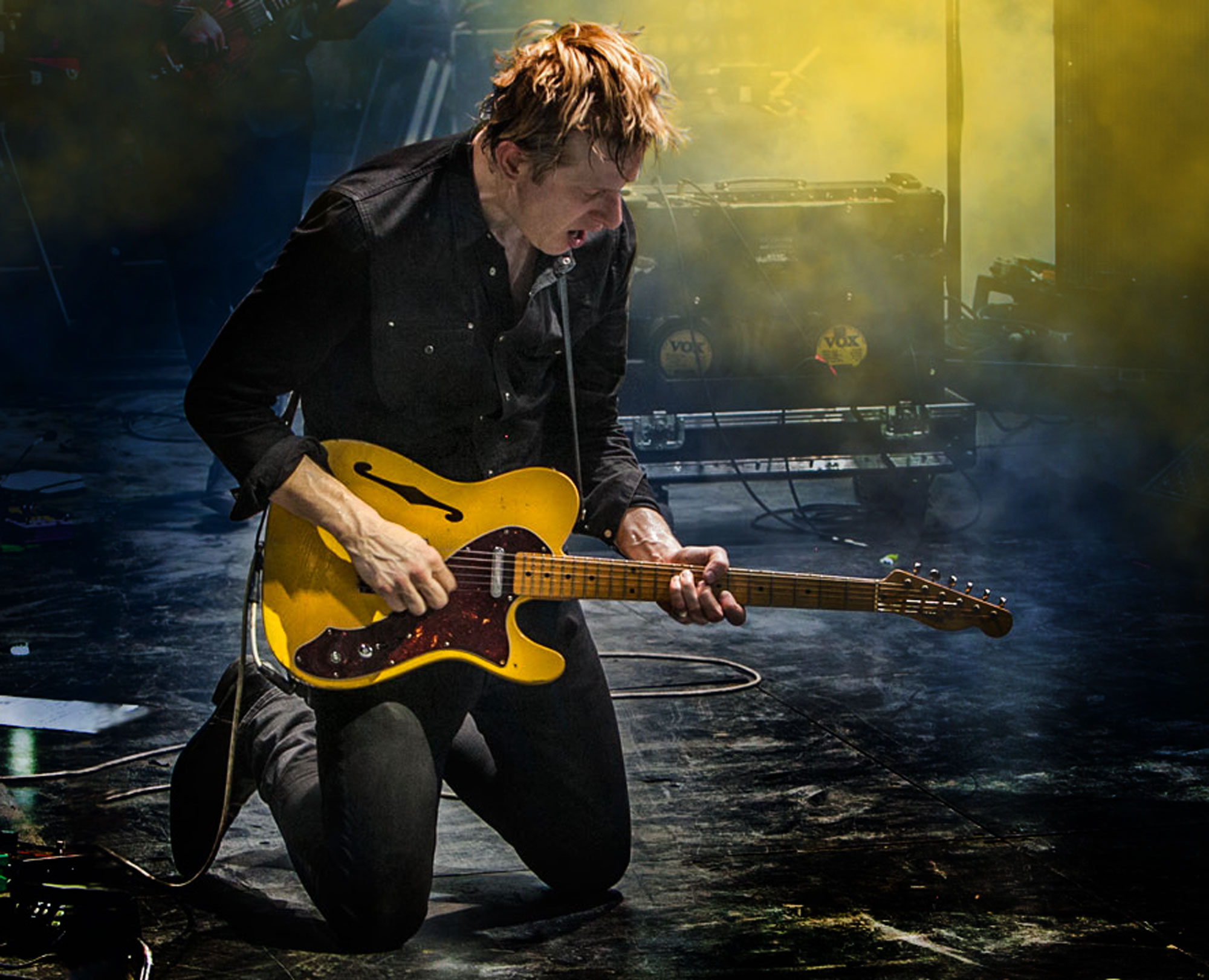 Texas indie rockers, Spoon have announced their return to the stage with their first tour in over a year.  Nicole Atkins will provide support through the run, and Spoon will open for St. Vincent on a number of shows.
Spoon are also set to appear at Eddie Vedder's Ohana Fest and Wilco's Sky Blue Sky.
This marks the group's first performances since their 30-date run with Beck and Cage the Elephant in 2019.
Last year, Spoon teamed up with Matador Records to reissue much of their back catalog. Additionally, the band release a fan-curated compilation called All the Weird Kids Up Front (Más Rolas Chidas).
Tickets and additional information regarding the upcoming tour can be found at spoontheband.com.
Spoon 2021-22 Tour Dates
09/03 – Ogden, UT @ Ogden Twilight Series
09/04 – Aspen, CO @ Belly Up *
09/05 – Aspen, CO @ Belly Up *
09/07 – Boulder, CO @ Boulder Theater *
09/09 – Des Moines, IA @ Hoyt Sherman Place *
09/10 – Fargo, ND @ Fargo Brewing *
09/22 – Paso Robles, CA @ Vina Robles Amphitheatre #
09/23 – Berkley, CA @ The Greek Theater #
09/24 – Los Angeles, CA @ Hollywood Bowl #^
09/25 – Dana Point, CA @ Ohana Fest
10/17 – Burlington, VT @ Higher Ground *
10/18 – Portland, ME @ State Theatre *
10/19 – Poughkeepsie, NY @ The Chance Theater *
10/21 – Port Chester, NY @ Capitol Theatre *
10/23 – Brooklyn, NY @ Brooklyn Steel *
10/24 – Jersey City, NJ @ White Eagle Hall *
01/17-22 – Riviera Maya, Mexico @ Wilco's Sky Blue Sky
* Nicole Atkins
# St. Vincent
^ Mereba