Willie Nelson to Host Luck Productions Live Stream of Come And Toke It on 4/20
In Partnership with Willie's Reserve and benefiting Last Prisoner Project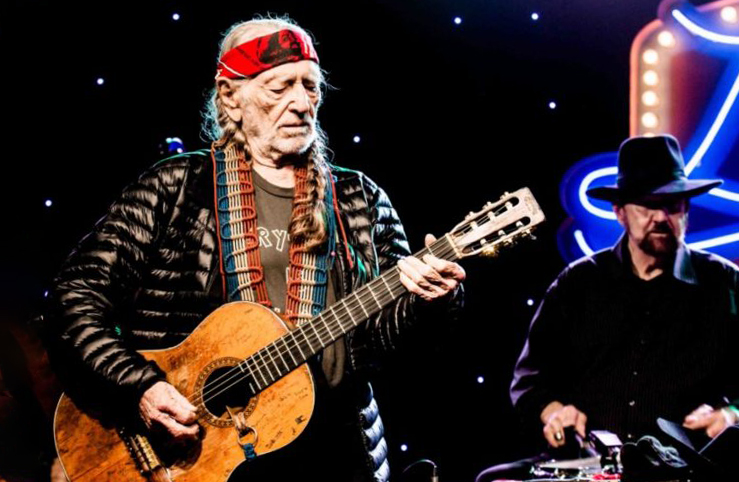 "If you ask ol' Will, he'll say, 'Here's the deal friends, it's all going to…'" Luck Productions presents "Come And Toke It"-a new variety show and fourth installment of Luck's ongoing live programming (following Til' Further Notice, Hello Walls, and Prime Cuts). What better way to honor Willie's favorite holiday, than to celebrate with him on April 20th at 4:20 PM CDT in the comfort of your own home! Hosted by the unofficial patron saint of weed himself, Willie Nelson, who will be joined by artists, chefs, comedians, and cannabis experts during the 4 hour and 20-minute live-streamed program.
"Come and toke it with me on 4/20 at 4:20," exhaled Nelson. "There will be music and good times. And, it's for a good cause."
The variety show will include performances by various musical guests, cooking and cocktail demos, and weed-centric moments. Stayed plugged-in to Luck Reunion social media channels, as the talent will be revealed on a rolling basis.
Luck and Willie's Reserve are joining forces to launch the #comeandtokeit #passleft challenge, which is perhaps the world's only chance to knock smoking with Willie Nelson off their bucket list. Whether you partake or not, this is your chance to live the dream. Luck will be asking fans to post a video of themselves passing (whatever toking material of their choice) to the left with the hashtags #ComeandTokeIt #PassLeft. One lucky participant will be randomly selected to talk to Willie himself, live on air, to pass left and wish him an early birthday "in person" during the broadcast.
To help kick your at-home party off, viewers in Austin, Dallas, Los Angeles, San Francisco, and New York City areas will be able to order from classic cocktail delivery service Sourced Craft Cocktails. Details can be found at www.sourcedcraftcocktails.com.
Tune In: All programming will stream live on www.luckreunion.com/comeandtokeit
and www.twitch.tv/luckreunion
About Luck Productions:
Luck Productions is a rogue cultural collective headquartered in Willie Nelson's Luck, TX. Anchored by its flagship event, the annual Luck Reunion-also dubbed as the "Anti-Coachella" by Fast Company-Luck Productions creates experiences that embrace our past while cultivating new traditions in American roots culture. In addition to the Reunion, Luck Productions has hosted pop-up events including "Luck Mansion" residencies during Nashville's AmericanaFest; a featured stage activation during Highwater Festival; the "Luck Hotel" content and concert series in Dallas; and the new "Luck Social" supper and song series held in Luck, TX. After the postponement of Luck Reunion 2020, Luck Productions kicked it into high gear with a virtual festival Til' Further Notice – a live streaming concept that raised upwards $200,000 for participating artists and partnering nonprofits who are heavily impacted by the current disaster.
Willie's Reserve and Willie's Remedy are cannabis brands inspired by pioneering musician and activist Willie Nelson and his wife, Annie Nelson.
The Last Prisoner Project is a coalition of cannabis industry leaders, executives and artists dedicated to bringing restorative justice to the cannabis industry. As the United States moves away from the criminalization of cannabis, giving rise to a major new industry, there remains the fundamental injustice inflicted upon those who have suffered criminal convictions and the consequences of those convictions. Through intervention, advocacy and awareness campaigns, the forces behind the Last Prisoner Project will work to redress the past and continuing harms of these unjust laws and policies and are dedicated to making sure that every last victimless cannabis prisoner walks free.
David Byrne Shares New Christmas Song Fat Man's Comin' on Bandcamp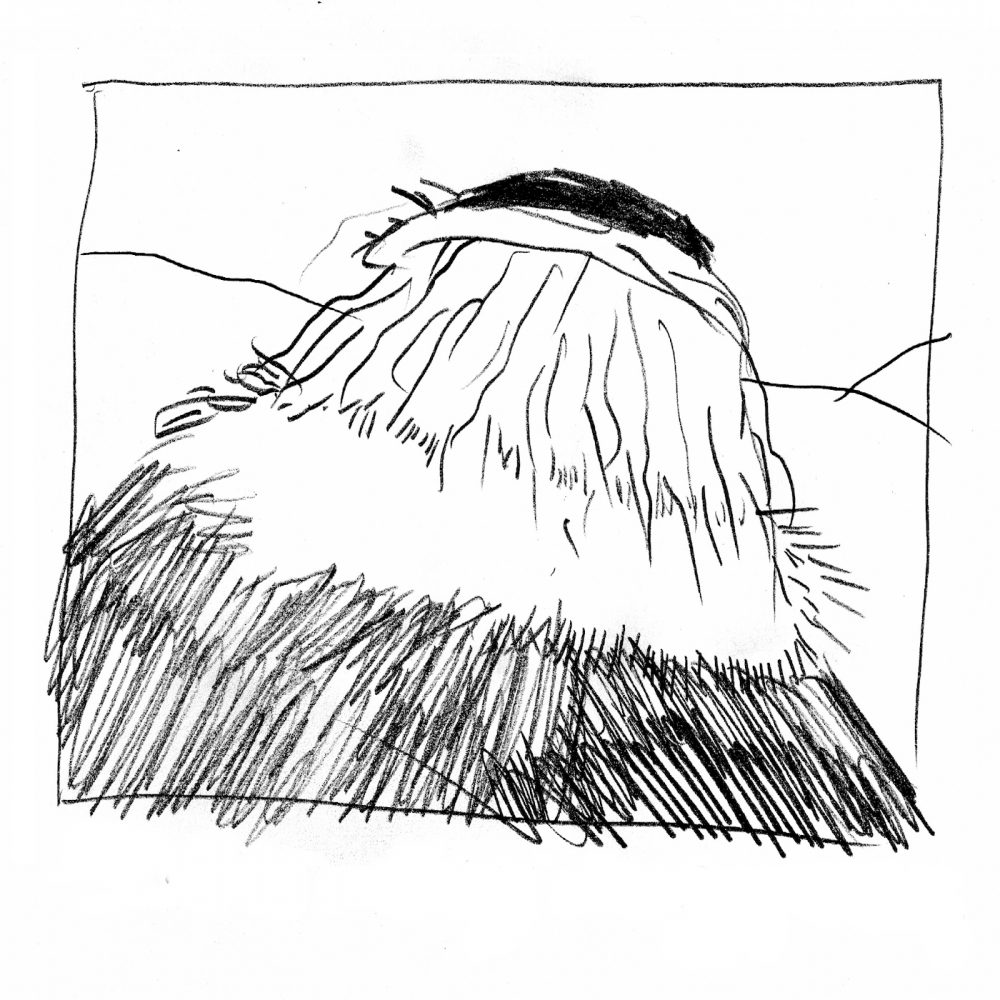 I always wanted to write a holiday song, David Byrne writes in a statement about The Fat Man's Comin', which he just released for Bandcamp. I wouldn't call it a Christmas song, as the visitation of Santa (formerly known as St. Nicholas, who mainly did punishing) seems to have evolved to be a more secular consumer moment than a religious or spiritual affair.
Byrne co-produced the song with Jherek Bischoff, who did the song's sweeping orchestral arrangements. It's a bit of a "lost" track that Byrne says dates from when they worked on his album with St. Vincent. It's definitely not your average holiday song — there are no sleigh bells or other standard season sounds. Instead, it's an "old school creepy" neo-classical ode to "The funky man with the fur trimmed collar." You can listen to the song and watch the video, featuring Byrne's drawings, below. Proceeds from downloads benefits Byrne's Reasons To Be Cheerful nonprofit online news magazine. Until the end of this year, The Fat Man's Comin' can be purchased for an amount of your choosing, with a $1 minimum price.
Here's Byrne's statement on the track:
I believe the foundation of this music might have been written at the same time as the collaboration I did with St. Vincent a few years ago, but somehow a literal view of the Santa phenomena was what came out. It wasn't right for Annie and me – the story of a fat man in rather odd attire who breaks into people's homes and leaves mysterious packages.
I'd worked with Jherek before and enlisted him to arrange and record the "orchestra," which I wanted to sound sort of old-school creepy. The old song "Teddy Bears Picnic" may have been a reference.
Back then, I thought I'd use the song as a means to raise money for a good cause, but to draw attention to this thing I thought it might need a visual, so I storyboarded a video for the song which eventually ended up getting shelved.
But maybe helping celebrate another year of Reasons To Be Cheerful might be a good reason to resurrect this song, and let the storyboards allow folks to imagine what the video might have been.
Enjoy and thanks for listening/watching
David
Blink-182 Reuniting Classic Lineup With Tom DeLonge For 2023 World Tour and New Single
Mark Hoppus, Tom DeLonge and Travis Barker are back together for the first time in nearly a decade.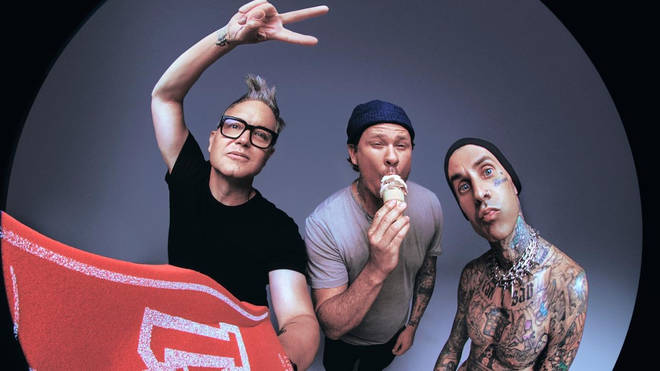 Tom DeLonge, Travis Barker and Mark Hoppus are reuniting as Blink-182 for the first time since 2015 for a new international tour. They announced a new tour in a funny video on Tuesday, filled with double entendres, in which fans expressed their desire to see the group come together.
Most exciting for fans, though, is word that a new single, EDGING, is coming on Friday (Oct. 14), commemorating the trio's first time in the studio in 10 years.
DeLonge and Hoppus founded Blink-182 in 1992, and Barker joined as drummer in 1998. The band went on hiatus and explored side projects in 2005, with DeLonge focusing on his band Angels & Airwaves. They regrouped for a reunion tour and new music in 2009, but DeLonge left the band in 2015. Alkaline Trio's Matt Skiba joined as a replacement, while DeLonge pursued his own music and studied UFOs, even executive producing History Channel's "Unidentified: Inside America's UFO Investigation."
LATIN AMERICA
+With Support from Wallows
March 11 – Tijuana, MX – Imperial GNP (Festival)
March 14 – Lima, Peru – Estadio San Marcos+
March 17-19 – Buenos Aires, Argentina – Lollapalooza Argentina (Festival)
March 17-19 – Santiago, Chile – Lollapalooza Chile (Festival)
March 21-22 – Asuncion, Paraguay – Venue TBA
March 23-26 – Bogotá, Colombia – Estereo Picnic (Festival)
March 24-26 – São Paulo, Brazil – Lollapalooza Brasil (Festival)
March 28 – Mexico City, MX – Palacio de los Deportes+
April 1-2 – Monterrey, MX – Venue TBA
NORTH AMERICA
*With Support from Turnstile
May 4 – St. Paul, MN – Xcel Energy Center*
May 6 – Chicago, IL – United Center*
May 9 – Detroit, MI – Little Caesars Arena*
May 11 – Toronto, ON – Scotiabank Arena*
May 12 – Montreal, QC – Bell Centre*
May 16 – Cleveland, OH – Rocket Mortgage Fieldhouse*
May 17 – Pittsburgh, PA – PPG Paints Arena*
May 19 – New York, NY – Madison Square Garden*
May 20 – Belmont Park, NY – UBS Arena*
May 21 – Boston, MA – TD Garden*
May 23 – Washington, DC – Capital One Arena*
May 24 – Brooklyn, NY – Barclays Center*
May 26 – Baltimore, MD – Baltimore Arena*
May 27 – Hershey, PA – Hersheypark Stadium*
Jun 14 – Phoenix, AZ – Footprint Center*
Jun 16 – Los Angeles, CA – Banc of California Stadium*
Jun 20 – San Diego, CA – Pechanga Arena*
Jun 22 – San Jose, CA – SAP Center*
Jun 23 – Sacramento, CA – Golden 1 Center*
Jun 25 – Seattle, WA – Climate Pledge Arena*
Jun 27 – Vancouver, BC – Rogers Arena*
Jun 39 – Edmonton, AB – Rogers Place*
Jun 30 – Calgary, AB – Scotiabank Saddledome*
Jul 3 – Denver, CO – Ball Arena*
Jul 5 – Dallas, TX – American Airlines Center*
Jul 7 – Austin, TX – Moody Center*
Jul 8 – Houston, TX – Toyota Center*
Jul 10 – Tampa, FL – Amalie Arena*
Jul 11 – Ft. Lauderdale, FL – FLA Live Arena*
Jul 13 – Atlanta, GA – State Farm Arena*
Jul 14 – Charlotte, NC – Spectrum Center*
Jul 16 – Nashville, TN – Bridgestone Arena*
The Lemonheads to Celebrate It's a Shame About Ray – 30th Anniversary on Fall Tour
Boston alt-rock stalwarts the Lemonheads will celebrate the 30th anniversary with a North American tour this fall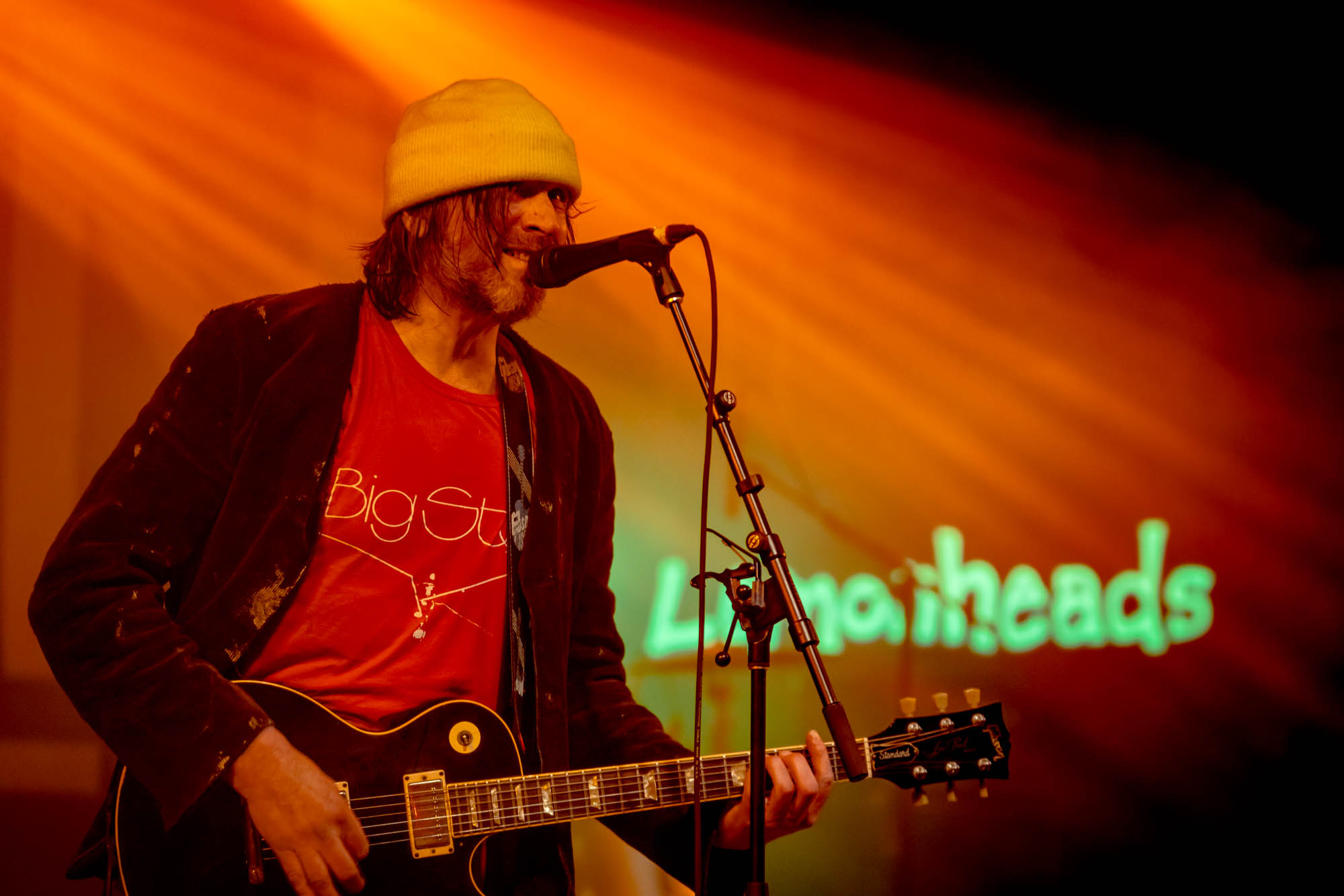 The Lemonheads' It's a Shame About Ray turned 30 earlier this year, and they'll be continuing to celebrate by playing it in full on tour this fall. Opening for them at select stops on the tour are Juliana Hatfield, who played bass and sang backing on the album, Bass Drum of Death, and On Being an Angel. Their 11/18 show in Toronto is with Montreal punk vets The Nils and '90s alt-rock survivors Rusty. See dates are listed below.
Bandleader Evan Dando took the album out on the road, performing it in full at a series of European shows. They also opened for Jawbreaker at a Los Angeles show in April and were set to open for more dates, but were dropped from the tour in such a way that Dando ended up calling Jawbreaker "pussies."
The Lemonheads also recently released an expanded 30th anniversary edition of It's A Shame About Ray, featuring a second disc with their cover of Mrs Robinson, acoustic versions, radio sessions and more.
Tour Dates:
11.17 Lititz, PA Mickey's Black Box
11.18 Toronto, ON Phoenix Theatre
11.19 Cleveland, OH Grog Shop
11.20 Bloomington, IL The Castle Theater
11.21 Omaha, NE The Waiting Room
11.23 Billings, MT Pub Station
11.25 Seattle, WA Showbox
11.26 Portland, OR Revolution Hall
11.28 San Francisco, CA Great American Music Hall
11.29 Sacramento, CA Harlow's
12.1 San Diego, CA House Of Blues
12.2 Santa Ana, CA Observatory
12.3 Las Vegas, NV House Of Blues
12.4 Salt Lake City, UT The Complex
12.5 Denver, CO Bluebird Theatre
12.7 Kansas City, MO Madrid Theatre
12.9 Minneapolis, MN First Avenue
12.10 Chicago, IL Metro
12.11 Detroit, MI Saint Andrew's Hall
12.12 Washington, D.C. 9.30 Club
12.14 Philadelphia, PA Union Transfer
12.15 New York, NY Le Poisson Rouge
12.16 New Jersey, NJ White Eagle Hall
12.17 Boston, MA Paradise *
11.18 w/ Rusty, The Nils
11.25 – 12.9 w/ Bass Drum Of Death
11.25 – 12.17 w/ On Being An Angel
12.9 – 12.17 w/ Juliana Hatfield