An Interview With DREAMERS – Now You Can Die Happy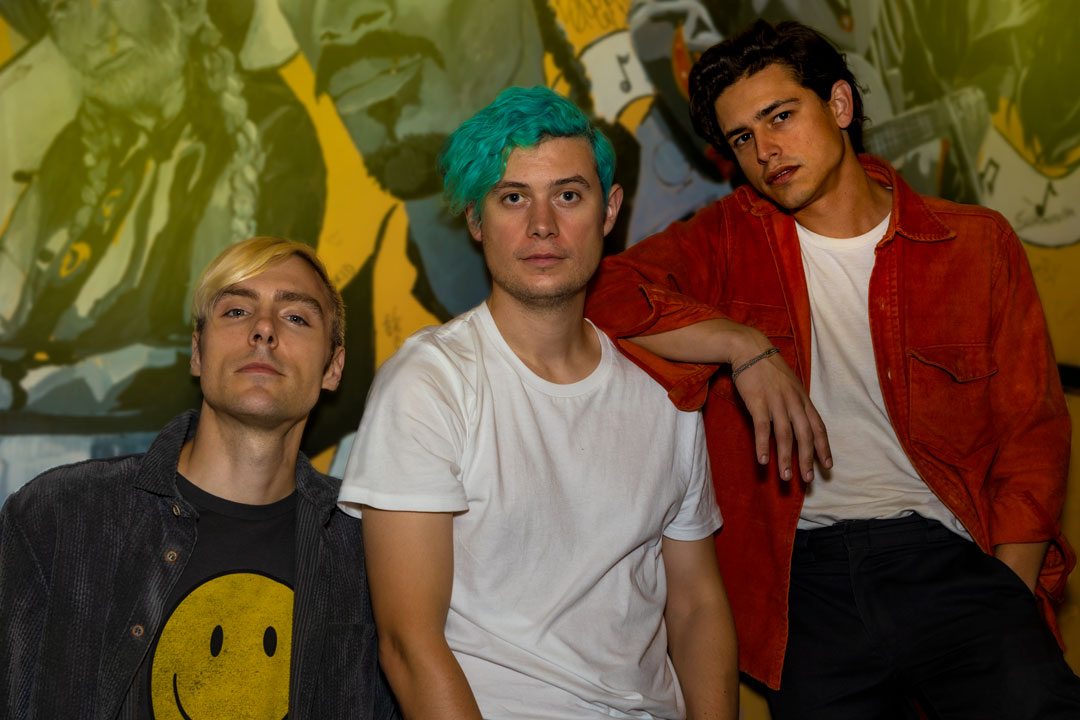 A quick DREAMERS backstory for the uninitiated.
Seattle native Nick Wold moves to New York City to study jazz saxophone at NYU. After graduating he realized rock music is his passion and moved into his rehearsal space to focus on songwriting. This choice allowed Nick to work part time and dedicate himself to the music. He worked as the lead singer and guitarist in a grunge band called Motive with longtime friend and drummer Chris Bagamery. Following the breakup of Motive, he connected with Marc Nelson, who after touring with a USO band ended up in New York City working as a studio musician. He now just goes by Nelson and plays a P-Bass, just like Sting. Nick, Chris and Nelson formed the original DREAMERS and released debut single 'Wolves.' It got heavy airplay and kicked off an intense touring schedule. The band signed a record deal and decides to move to Los Angeles, but Chris was done with touring and leaves. In L.A. they audition drummers and clicked with Jacob Wick who grew up in a family of musicians. And so the triad was complete.
In 2016 DREAMERS release their debut album This Album Does Not Exist which included the hit 'Sweet Disaster,' they kick off a relentless touring schedule, playing everywhere from tiny bars to festivals such as Lollapalooza, Firefly, Bumbershoot and Bonnaroo. Garnering major success, the band slowly released new music through EPs and earlier this year they issued their sophomore album, Launch Fly Land which features 10 tracks (including the top 10 hit 'Die Happy'). Their adventures have allowed them to share the stage with the likes of Stone Temple Pilots, X Ambassadors, The 1975, The Griswolds, Catfish and The Bottlemen and Weezer.
We had a chance to sit down with these cosmic rockers during their hectic tour to see how the touring life was going and what makes them tick.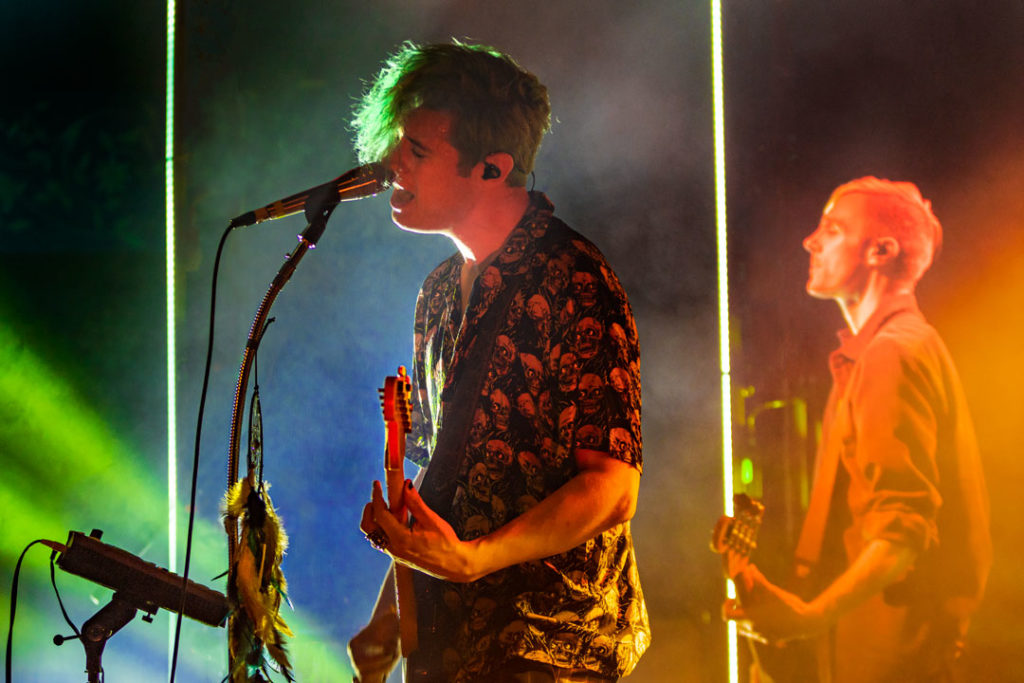 You recently finished up a tour with 311 and Dirty Heads and are now kicking off your own headline tour. How does that feel and does that add pressure during the performance?
Nick – It's pretty different. I don't know if it's more pressure it's kind of more fun we'll get our own crowd in there you know, singing the words to all of our songs. In an opening slot we are kind of auditioning ourselves to someone else's fans. So, it's fun plus we get to play longer. We get to pick openers that we love, it's our party. The tour was amazing this summer 311, Dirty Heads, The Interrupters and Bikini Trill it was kind of like this crazy festival and everybody was super rad. We had a really great time, but I think this tour is just a little bit more our show.
This is the second night of the tour. How is it going?
Nick – Yeah, it's fresh but the first show went well. I was nervous about the first show because it's the rustiest one. We are working out the new lightshow and everything worked. It was awesome!
'Sweet Disaster' peaked at #7 and 'Die Happy' is a Top 10 hit. When you first recorded these songs did you immediately feel it was one of the strongest songs on each album?
Nick – Definitely not the first album. I feel like the first album was just like, no idea, it was just writing music. It feels kind of lucky that 'Sweet Disaster' did so well on the radio. They keep playing it even today. Second record, I feel like we have a better idea of what we are. It was kind of like you could tell after we listened, we were like this song works on the radio, this song doesn't. Yeah, we really just pick our favorite song, one that we think is really good and put it out there. Hope for the best we're gamblers for sure.
How did the Wombats Remix of 'Die Happy' come about?
Nick – That was awesome! We played some shows with the Wombats. I wrote a song with Murph (Matthew Murphy). They're just really cool guys and they wanted to do that, so we were super stoked on it. It came out and it sounded amazing. That just kind of fell into our laps thanks to the brother's Wombats. We're starting our English touring life. We just did our first shows and we're going to be getting back to a tour there real soon.
Nelson – Yeah, we're eager. We had like a month-long tour that was supposed to happen in the UK that ended up not for various reasons so we're itching to get in there and do that.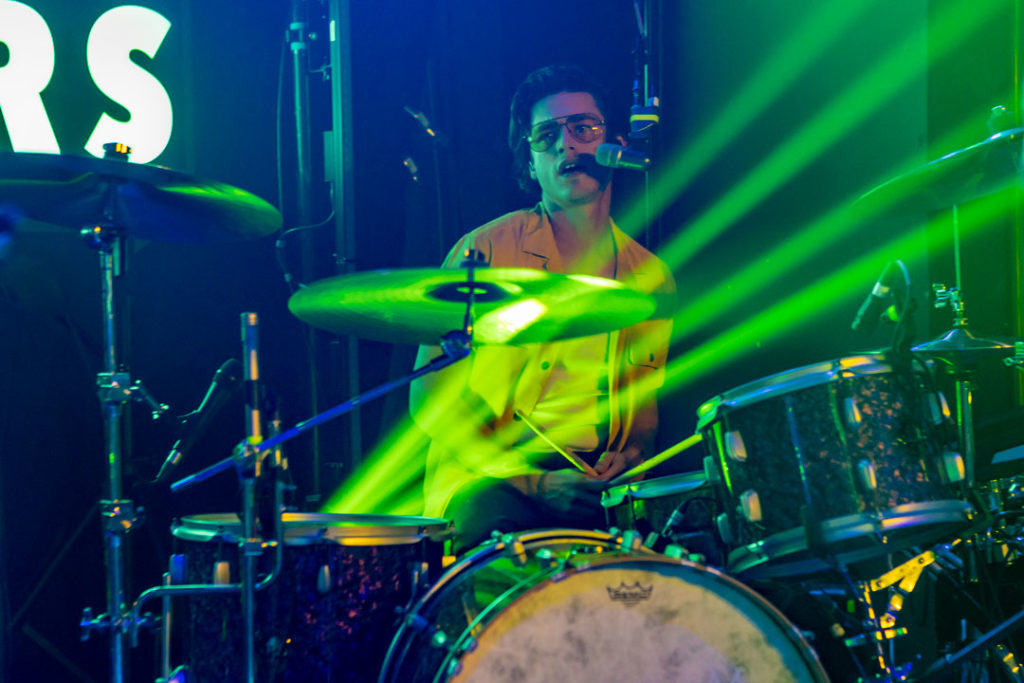 You released an infomercial type video to promote the new album and your website has a call now number 833 DIE-HAPY. It feels like something Talking Heads might do if they existed to today. Where did those concepts originate from?
Nick – I don't know, it goes back to the beginning when we first made the website, we didn't have the budget for a good website so we wanted to make it seem like some lost corner of the internet from 1995.
Jacob – Yeah, we always talk about the nostalgic things, like remember when you would call in and be able to press different numbers and hear different menu items for like Blockbuster.
Nelson – And we have an infomercial that was like those old mix CDs they used to sell where the songs would scroll through the commercial.
Nick – It's just all part of the DREAMER's universe.
How does Dreamers start a new song? A guitar riff? A lyrical hook or what?
Jacob – Yeah but you usually start with something you want to say.
Nick – I have a lot of things that I want to say. I'm always thinking of that and have like a black book which is actually a phone. All of little ideas but on the day of writing it's just music I think like a rhythm first, like a beat and go from there. Then kind of think once you have the vibe then you kind of think which words would work or what does this mean. I've tried it every possible way. I've tried lyrics first and it never seems to work like writing a whole lyric and putting music to it. I can never make that work.
Nelson – Sometimes we'll start with a musical idea and we'll start putting parts down and then we'll play it for a while and then just be like this isn't it, it's not working. Once it kind of gets to the lyric part where it's like, let's do a different idea.
Nick – There's no wrong way to do it, there's no right way to do it. I've heard some people that do lyrics first, some people write at night, some during the day, some while drunk.
Nelson – 'Under the Bridge' was apparently a poem that Anthony (Kiedis) had written. He said wasn't a song and that he put music to later.
Jim Morrison of The Doors turned many of his poems into songs.
Nick – Yeah just do a ton of acid and write some poems.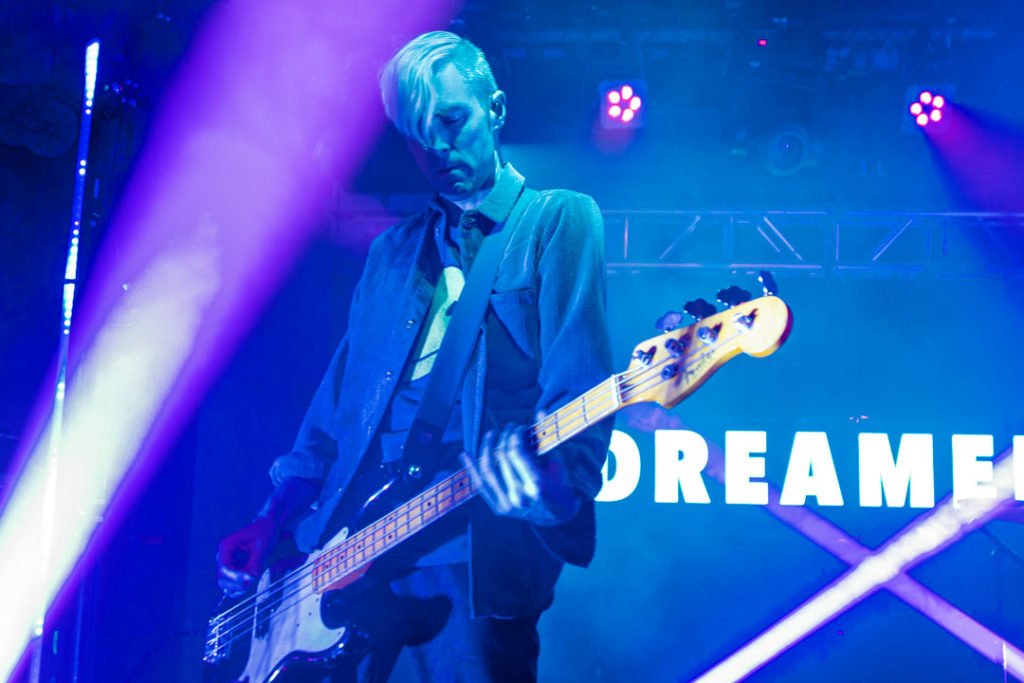 What is your favorite non-Dreamers song right now?
Nick – Lata Mangeshkar. We're listening to a whole lot of world music. This amazing Indian singer and this band from Somalia.
Jacob – They're called Dur-Dur Band
Nick – An 80's Afrobeat band.
Jacob – They have a song called 'Dooyo' that is just fantastic.
Nelson – These were actually like the songs that we were listening to today on the way here.
Nick – We change it up in the van, you know, many hours on the road we get into some crazy stuff.
Nelson – It's just a different vibe too. We were just in L.A. for a little bit and I listened to alternative music all day long. Sometimes just being in that world playing something totally outside that world feels more like relaxing.
Today it seems like it's important to continually release new songs. How important is that, to constantly have something new coming out?
Nick – We feel compelled to do that. I kind of get it. Listening on Spotify you have billions of songs, I don't usually listen to a whole artist album until I've heard a single that I like.
Jacob – Unless it's like a band that I've been following for a long time.
Nick – Yeah, we're old school. We love having albums out, but our answer is to do both. Make a bunch of singles and do EPs.
Nelson – We've done a couple Eps, like quick release EPs that were just songs that we liked that we just wrote and produced and just release them. We've got another album coming but we're going to do a single in a couple weeks and probably do another single after that then an EP and then a new album. It makes me sad as a musician, I think a lot of young people probably aren't listening to albums. It makes me sad just cuz I grew up that way and it's like you pick a record and for those 45 minutes you're committing to it.
Nick – We do sell the vinyl at shows and people do buy it, so someone is listening.
Hip-hop / rap artists have used collaborations with other musical genres to widen their audience. Why do you think rock artists have been slow to embrace that concept?
Nick – Yeah, we are. I think it's a tradition more in hip hop and alternative people tend to be bands. I've noticed alternative artists actually doing that a lot more lately.
Jacob – We haven't spoken up as clearly as how much were actually doing it. We are collaborating behind the scenes a little more than people realize.
Nick – We moved from New York to L.A. when we signed a record deal. In LA we met so many rad bands and bands we toured with and we write with basically all of them.
Jacob – We should list off some of the people we have written with.
Nick – I just wrote a song with Dan (Daniel Armbruster) from Joywave and with Jason (Jason Suwito) from Sir Sly and I wrote with Robert DeLong, The Griswolds, The Wrecks and Smashing Pumpkins, that was awesome. Yeah so like that's actually happening a ton in L.A. which never happened in New York. It's kind of a cool scene that were finding there.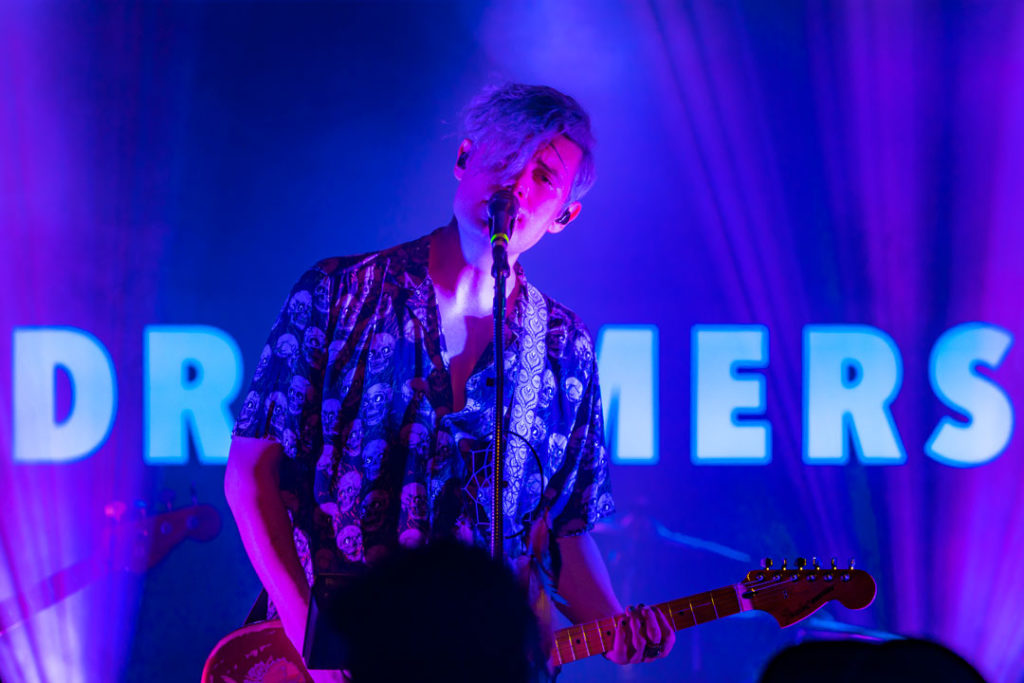 Constantly touring seems to be necessary for a band to survive today but it is also incredibly stressful to members and has caused many bands to implode. How do you resolve issues within the band?
Jacob – Communication is key.
Nelson – You don't, you don't resolve it. It just seethes all the time. You have got to talk, it's like a marriage. Being in a band is like being married to your bandmates. It's really no different because you're spending every day in small spaces.
Nick – Bands die from the inside not because it's too challenging. It's challenging to maintain a good vibe, that's why it's just all about having fun together. Having a good vibe and having a good crew.
Jacob – You got to respect each other's time and communicate and don't be an asshole.
Nick – Touring life is already hard if you're with people you don't like it's impossible.
The music industry has changed drastically over the years. Streaming services have replaced album sales and bands are looking for other ways to generate revenue. Green Day just announced a partnership with the NHL and your tour mate Barns Courtney has a sponsorship deal with Motel 6. What other changes in the industry do you see coming?
Jacob – I'm partnering with marijuana.
Nick – I think people are always just figuring out ways to change the industry. People do pay more for concert tickets now than ever. Before, like back in the day, you would see Pearl Jam for ten bucks. Now people pay two hundred bucks to see them because they're not paying for the music. Back then it would have been considered selling out to partner with NHL or whoever it is. Now it's totally cool and fans love it. We're just going through a little puberty phase in the industry.
Jacob – I think partnering is definitely going to stick around for a bit. Every band is a way of advertisement.
Nick – Every company wants people who have a lot of followers and bands have that.
The FADER Announces Line-up for Digital FORT 2.0
Additionally a collaboration with Dolby to launch the "Inspired To Inspire" artist spotlight talent search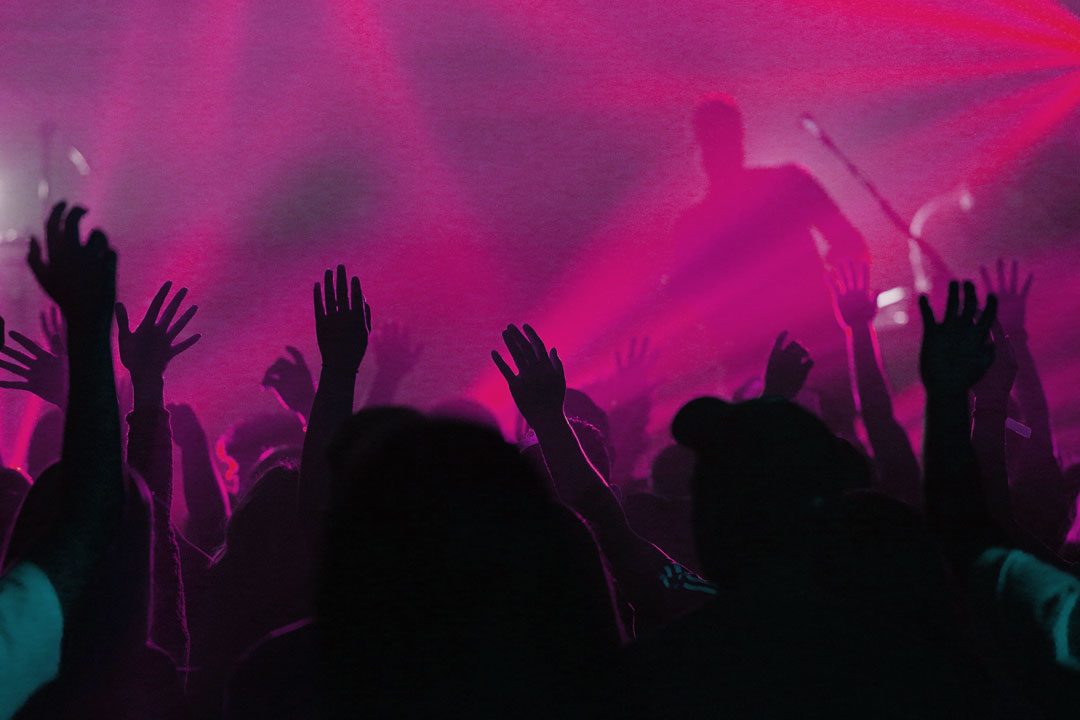 If you have attended SXSW in Austin, Texas you are very familiar with the amazing invite only FADER FORT event put on by The FADER. Last year, if you were lucky enough to score a pass, the performances included Megan Thee Stallion, Omar Apollo, Charly Bliss, Da Baby, Big Boi, Japanese Breakfast, Novelist, and Pink Sweat$. While this year's event would have been equally spectacular, SXSW was cancelled due to the spread of the worldwide pandemic, COVID-19.
In an effort to keep music alive during the shutdown, The FADER created Digital FORT, a two-day live stream event back in March. It included over 100 artists, amassed over 150 million impressions and raised over $35,000 for various charities.
As a follow up The FADER has created Digital FORT 2.0 which is scheduled to take place on Saturday, July 25th, beginning at 5 PM EST. The broadcast will be embedded for viewing on TheFADER and live on The FADER's Official YouTube Channel, with select content remaining available on VOD for one week following the event.
In speaking with Jon Cohen, co-founder and co-CEO of The FADER, he stated, "We are going to try and do this on a more regular basis. These events give artists a chance to supplement what's not happening."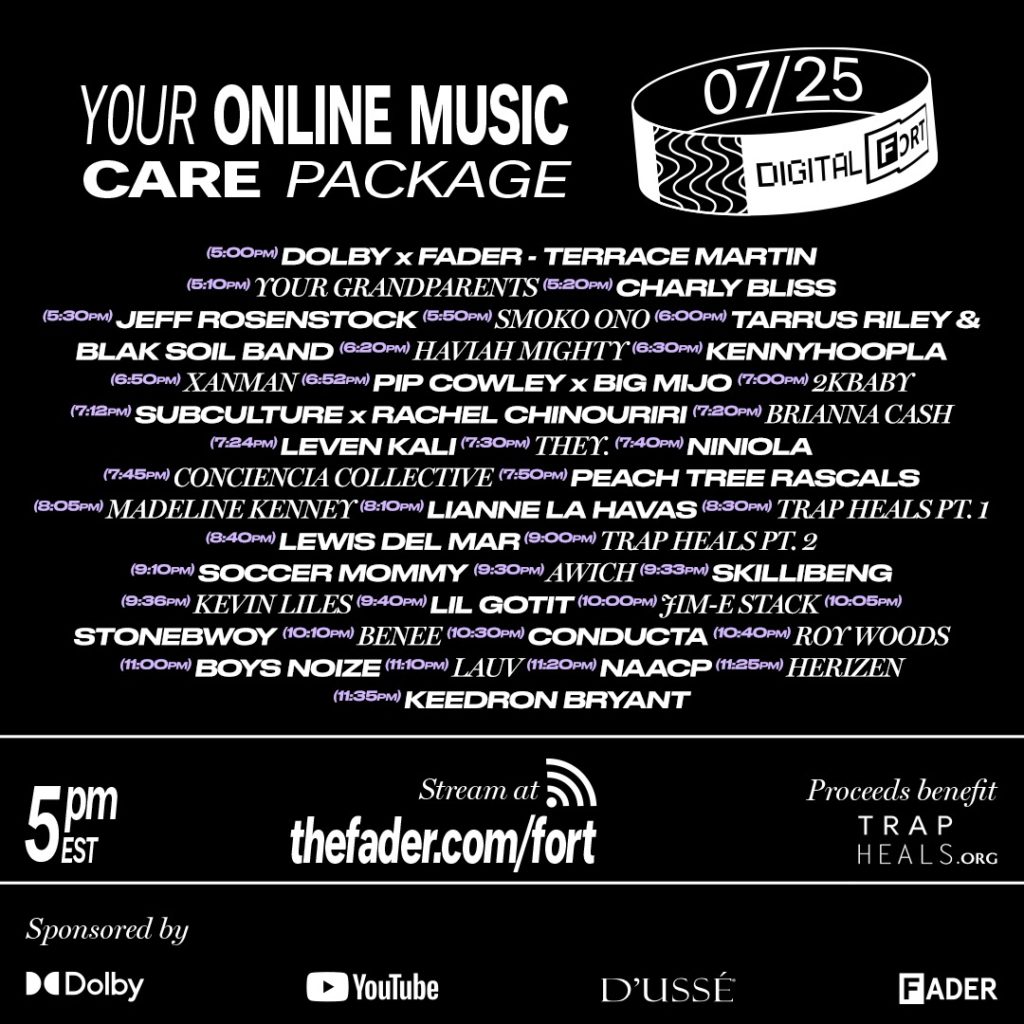 The event will feature over 30 + exclusive performances from both acclaimed and emerging artists in support of several charities, including Trap Heals, the NAACP, For The Gworls, Arts & Parts, Gideon's Army United and more.
The FADER also announced a new partnership with Dolby and will host a social media talent search, Inspired to Inspire, encouraging artists to create and submit a performance using the free Dolby On recording app for a chance to win an Artist Spotlight interview and video premiere on The FADER.
All entries must be of original material up to five minutes in length and entered through the submission form at https://bit.ly/DolbyInspiredToInspire. Submissions must be made using Dolby On, a free app, available at https://www.dolby.com/apps/dolby-on/. Entrants are also encouraged to post their submissions to social media using the hashtag #DolbyInspiredToInspire. The entry period begins July 25th at 5:00 PM EST and ends on August 5, 2020 at 11:59 PM. The winner will be announced on TheFADER.com by August 31, 2020.
In Pictures – Silversun Pickups and Eliza & The Delusionals
Heading to SXSW Music 2020, This Playlist Will Make Your Life Easier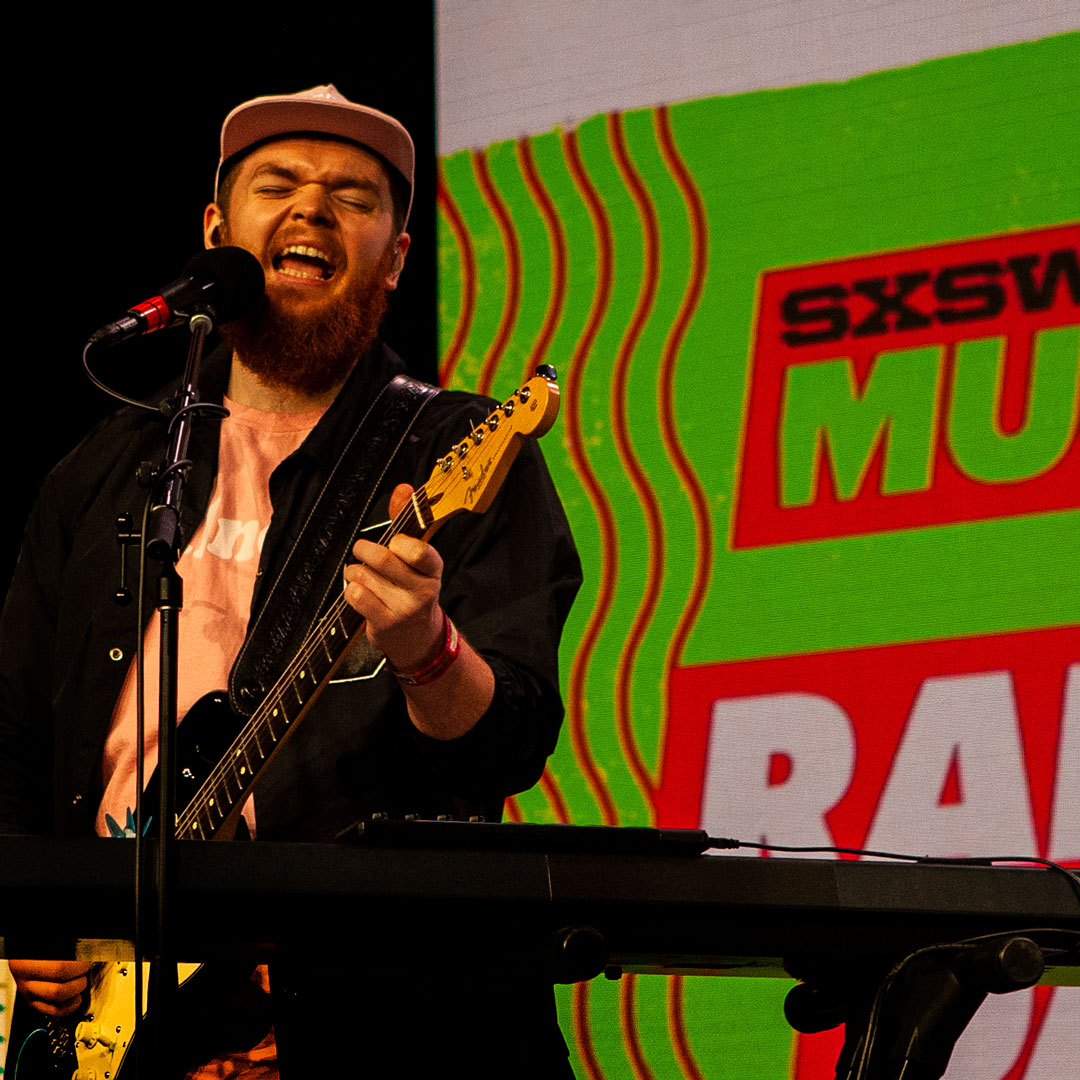 With over 2000 bands to chose from, it is almost impossible to make this playlist but our staff picked their faves.