Wilder Woods (aka Bear Rinehart) is Not Afraid to Reveal His Soul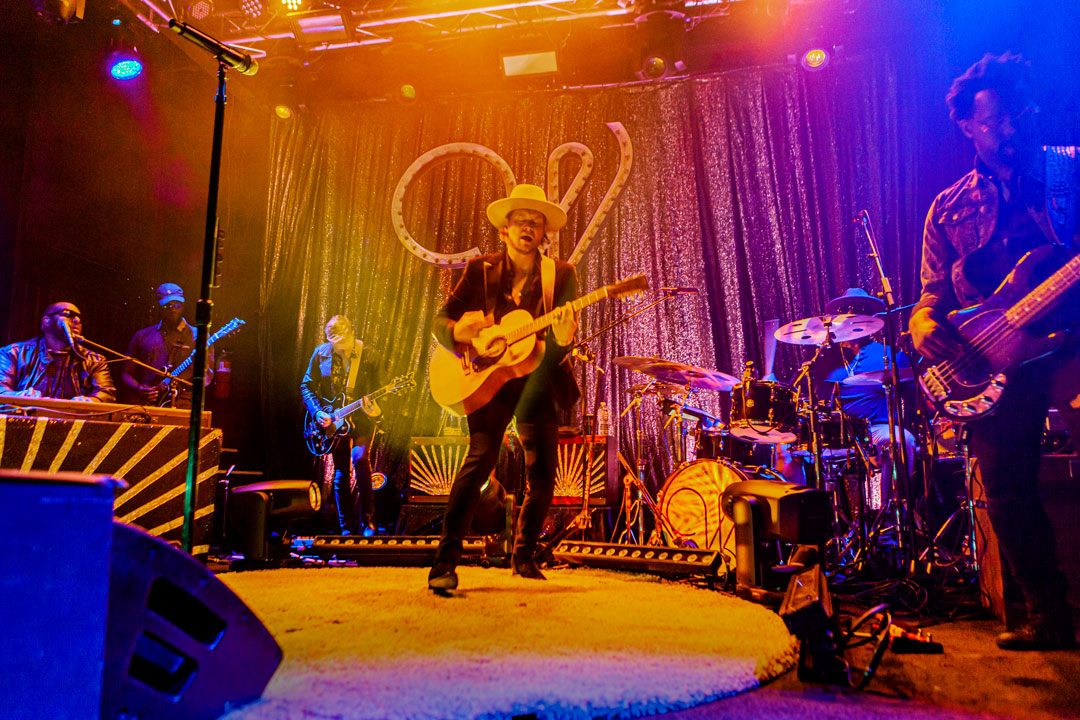 Many artists feel the need to step away of a successful band to explore solo work. Phil Collins, Brandon Flowers, Fergie and Sting have all tried it, some being more successful than others.
Acclaimed musician Bear Rinehart from NEEDTOBREATHE felt that need (to breathe) and created Wilder Woods. Sorry, couldn't resist.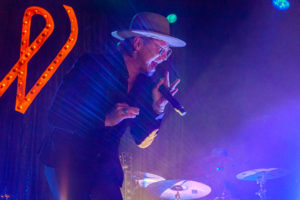 This passion project as Rinehart explained, during his recent performance in Dallas, allowed him to write very personal songs about his family that would feel awkward in a traditional band scenario. "Mary, You're Wrong" is a heartfelt tribute of devotion and love to his wife and "Someday Soon" is a coming of age song about the things he wished to tell his younger self and hoped his sons, Wilder and Woods, would learn from.
The disadvantage to going solo is you lose the vast fan base from your original band that allowed you to play arenas and amphitheaters around the world. The advantage is you can play smaller venues and create an intimate and personal experience. That is exactly what Rinehart did at Trees in Dallas, Texas.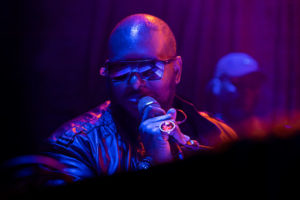 To pull off the soul, modern alt-pop, and R&B sounds from the album, Rinehart assembled an extremely talented backing band consisting of Rodrick Cliche – keyboards, JT Rollerson – drums, Vontá E-NuF – bass, Antwuan Gantt – guitar and Scott Mills – guitar. They provided a collective groove that not only set the stage for Rinehart's performance, which was engaging and entertaining, but also electrified the sold-out crowd.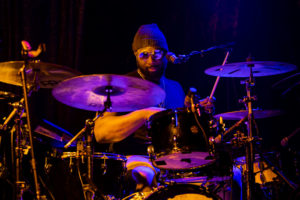 To the delight of the fans, Rinehart played every song off his debut album and told stories about the origins and meanings behind them. He also played an incredibly soulful version of Gnarls Barkley's 'Crazy', which was remarkable. And while he said he was never a dancer and preferred to hang in wings, his version of Sly & the Family Stone's "Dance to the Music" proved he has moves and fired up the crowd to do the same.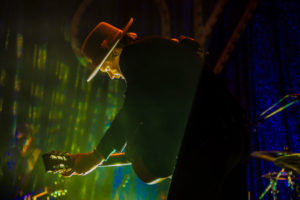 Bear Rinehart certainly knows how to craft a great song but also knows how to bring those songs to life on the stage. This was not a, "Hey I've got a new album and I'm touring to promote it tour" type of show. These songs are very personal to him and the fact that he wants to share them is wonderful. For those who attended the show, they left with delightful memories of seeing something truly special.
Is Rinehart the next Sting? Hard to say but having attended multiple Sting concerts, the feeling you get leaving the show certainly had its emotional parallels.
Outlaw Music Fest Brings The Heat To Dallas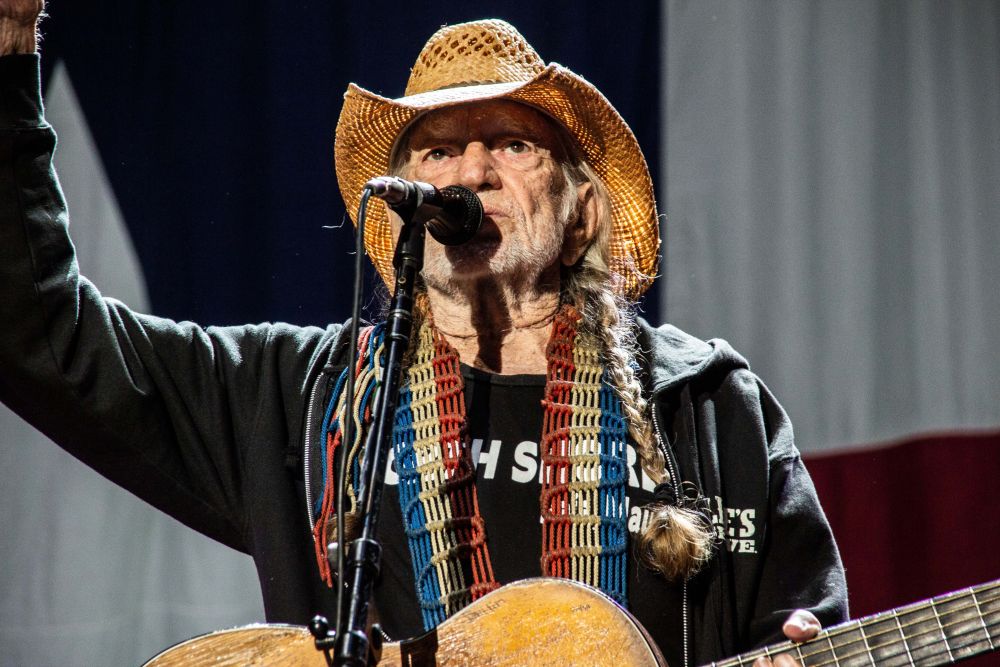 Words and Photos by Nick Paruch
It's July in Dallas and summer is here to stay, but that didn't seem to deter the country music fans who stuck out the heat and humidity throughout the nine-hour Outlaw Music Festival at Dos Equis Pavilion. This year's offering included Colter Wall, Hayes Carll, Steve Earle & The Dukes, Casey Donahew, Alison Krauss, Nathaniel Rateliff & The Night Sweats and Willie Nelson & Family.
Since the event was held on a weekday, July 3rd, the crowds slowly filtered in as folks left work anxious to start their Independence Day celebrations, so the early acts didn't receive the fan love had it taken place on a weekend. Undeterred, both Steve Earle and Casey Donahew had exhilarating performances, but it wasn't until Alison Krauss took the stage that the crowd really started to pay attention.
While almost everyone else played in front of the standard Outlaw Music Festival signage, Krauss and her band performed in front of a mock backstage, a fake brick wall complete with glowing windows and vaudeville posters. The 27-time Grammy Award winner turned the cavernous space into an intimate blues hall with merely her soulful voice and tender lyrics. Krauss enthralled the crowd with 'Down to the River to Pray,' 'Didn't Leave Nobody but the Baby,' and 'Gentle on My Mind' among others.
After a quick stage change Nathaniel Ratliff and The Night Sweats set began and the venue erupted with cheers. The band jammed on the horn riff from their latest album's opening track, 'Shoe Boot,' before Rateliff emerged, clad in dark denim, a black vest, and his signature unbuttoned shirt. Rateliff's powerful voice cut through the big band's wall of sound like a knife. The band bounced between songs from their self-titled debut album and 'Tearing At The Seams,' giving the NRNS fans the grooves that they came for. Highlights of the evening were certainly 'I Need Never Get Old,' 'S.O.B.' and 'Tearing at the Seams.'
To cap off the night, the one and only Willie Nelson, the true outlaw of the Outlaw Music Festival, came on stage, playing in front of – what else – a giant Texas flag. The crowd immediately leapt to their feet shouting, "We love you, Willie." After shaking off the rust on his opener, "Whiskey River," Nelson performed song after song, calling out to the crowd on his most popular lyrics and skillfully plucking away on 'Trigger,' his trusted guitar. The set blazed through country history and beloved icons – playing a bit of Hank Williams, 'Hey Good Lookin,' and 'Move It on Over,' and some Waylon Jennings, 'Good Hearted Woman,' with the energy and momentum of a locomotive. You don't expect an 86-year-old to electrify a crowd to life on a work night after a marathon day of music, but that's exactly what happened.