Manic By Halsey Would Make A Great Broadway Musical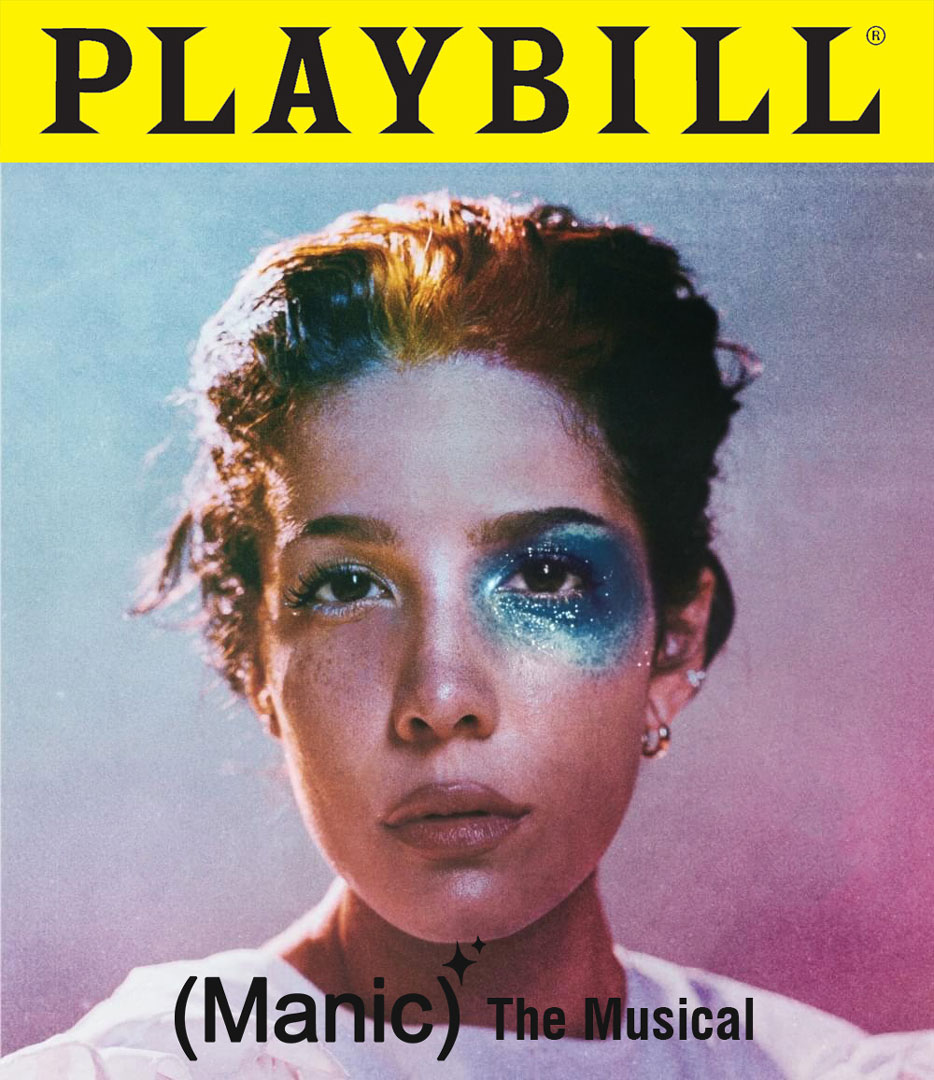 In her most introspective work yet, Halsey bares her soul – detailing her tumultuous life, failed love, emotional pain and hypothetical hope. This is a far cry from the blue-haired Ashley Frangipane found on Badlands of five years ago. It appears that woman has grown to believe in herself and instead of telling stories that she thought people wanted to hear, she told her story.
Manic is subtitled, "An album made by Ashley for Halsey" and it is exactly that, a story told by story and sung by Halsey.
Halsey tweeted that the album should be listened "front to back."  With that in mind, it appears to set up like a four-act play, complete with interludes. But unlike traditional interludes which are instrumental, these are vocal collaborations with guest stars; rapper Dominic Fike, BTS member Suga, and Alanis Morissette each contribute. Halsey describes them as "People who really represent different parts of my psyche and different parts of my personality in so many different ways."
Act I: Despair
The opening scene finds Ashley contemplating the perilous nature of fame in 'Ashley.' In this trap-pop synth track Halsey sings the painfully candid lyrics: "Took my heart and sold it out to a vision that I wrote myself/And I don't wanna be somebody in America, just fighting the hysteria/Only wanna die someday." The track ends with a sampled Kate Winslet dialogue from Eternal Sunshine Of The Spotless Mind: "I'm just a fucked up girl who's lookin' for my own piece of mind. Don't assign me yours."
Halsey's powerful yet delicate voice dominates the spacey piano ballad 'clementine', which speaks to Ashley's feelings about the loneliness of depression with this fitting refrain: "I don't need anyone, I don't need anyone/I just need everyone and then some." The melancholic minor chords create the perfect atmosphere for her vulnerable lyrics.
The optimistic pop tempo of 'Graveyard' is deceiving but the lyrics quickly tell the story Ashley's excessive desperation – a downward spiral brought on by love's dark side. Of all the tracks on Manic, this is most reminiscent of hopeless fountain kingdom.
While 'You Should Be So Sad' could easily be a Kacey Musgraves' hit, Halsey elected to use this fuck-off ode to ex G-Eazy as a soul cleanser. Throwing shade with, "I'm so glad I never ever had a baby with you/'Cause you can't love nothing unless there's something in it for you," certainly set the record straight. It's finger-picking style and lap steel guitar make this track feel country but Halseyfied.
Act 1 ends with 'Forever … (Is a Long Time),' the tempo slows, and Ashley's unsettled story of relationship sabotage where the melody drives the track. Midway through a sustained morose piano passage nearly ceases and then the lyrics return, distorted and overdriven with the message: "Talk to your man, tell him he's got bad news comin."
In the first of three interludes, 'Dominic's Interlude' revisits the lyrics from 'Forever…' with Dominic Fike singing "Talk to your man, tell him he's got bad news comin" in an energizing tone, complete with joyful strings and layered harmonies à la ELO's 'Mr. Blue Sky.' This hints to a dramatic change.
Act II: Neurotic
In Act 2, Ashley's emotions evolve from despair to neurotic and speak to her struggles with self-hatred. The search for love or just approval continues in 'I HATE EVERYBODY' but she suspects it will never be real. The chorus tells story: "If I could make you love me/Maybe you could make me love me/And If I can't make you love me/Then I'll just hate everybody"
Insecurities run rampant on the banger '3am.' After a night out Ashley is searching for love from anyone who will answer her call: "I need it digital 'cause, baby, when it's physical, I end up alone." As a resolve of sorts, the track ends with a recorded phone call from John Mayer: "Your.. your best song is the song that's currently on the radio. How many people can say that? That their best song is the one that's currently about to be a massive hit. It's already a hit, it's just gonna get more massive. How many people can say it? Not very many. Congratulations!"
Love denied, once again in "Without Me" where Ashley gives it all only to be cheated on. Halsey emphases the emotion nature of the track with her somber heartbroken vocals.
As Act 2 resolves, a glimmer of hope shines in 'Finally // beautiful stranger.' A strummy slow jam of reluctant romance and becoming vulnerable again. In this lyrically powerful track with country tinges, Ashley is ready to "fall" in love: "And I hope, beautiful stranger, here you are in my arms/But I think it's finally, finally, finally, finally, finally safe for me to fall."
In 'Alanis' Interlude,' Ashley speaks to the pleasures of a bisexual relationship: "With soft skin, soft as all these/Beautiful lights and beautiful thighs/They always kept me up at night/But I can't change my appetite." The vocal interplay between Alanis Morrisette's commanding mezzo and Halsey's cool soprano dominate this track.
Act III: Independence
In Act 3 the budding Ashley seeks independence and 'killing boys' is just that. The track begins with a sample from the cult film Jennifer's Body with Megan Fox and Amanda Seyfried: "You're killing people/No, I'm killing boys, boys are just placeholders, they come and they go/You're my best friend, and I wanna help you but I won't let you kill again/That's a lose-lose." This thumping revenge jam continues with Halsey sings, "And all I want in return is revenge/'Cause I don't need you anymore."
In the final break, 'SUGA's Interlude' features BTS member Suga rapping in Korean with slower verses from Halsey in between. The lyrics are backed up by a slick K-pop groove and speak to dealing with self-hatred and ego. One of Suga's lines translates to: "It's always the darkest right before sunrise." Halsey's verses describe a battle "between the having it all and giving it up."
Act IV: Acceptance
The final act deals with acceptance and the first track, 'More' finds Ashley longing for a child who has not yet arrived. Halsey sends this emotion love letter out to the universe in hopes of a response: "I want you more/Somehow, I just want you more."
Moving past self-hate and admitting that she may be able to love herself, Ashley airs her imperfections. Set to a Latin-pop vibe, 'Still Learning' shows Halsey at her most vulnerable: "I got a paranoia in me/And you wouldn't believe/Everything that I seen, no/Comin' apart at the seams/And no one around me knows."
The stage lights come down and a glowing Ashley is in the lone spotlight. The final track, '929' starts off with Halsey insisting that she was born at 9:29 a.m. on 9/29. This is followed by a free flow of life confessions backed by a gentle guitar. A vocal cleansing of her psyche to allow healing to begin: "Lost the love of my life to an ivory powder/But then I realize that I'm no higher power/That I wasn't in love then, and I'm still not now/And I'm so happy I figured that out." By the end of the song, she renounces her earlier statement: "I think I have a confession to make, I feel like (So we know you don't)/I need to say that I was really born at 9:26/It's on my birth certificate, I'm a liar/Man, I'm a fucking liar."
The FADER Announces Line-up for Digital FORT 2.0
Additionally a collaboration with Dolby to launch the "Inspired To Inspire" artist spotlight talent search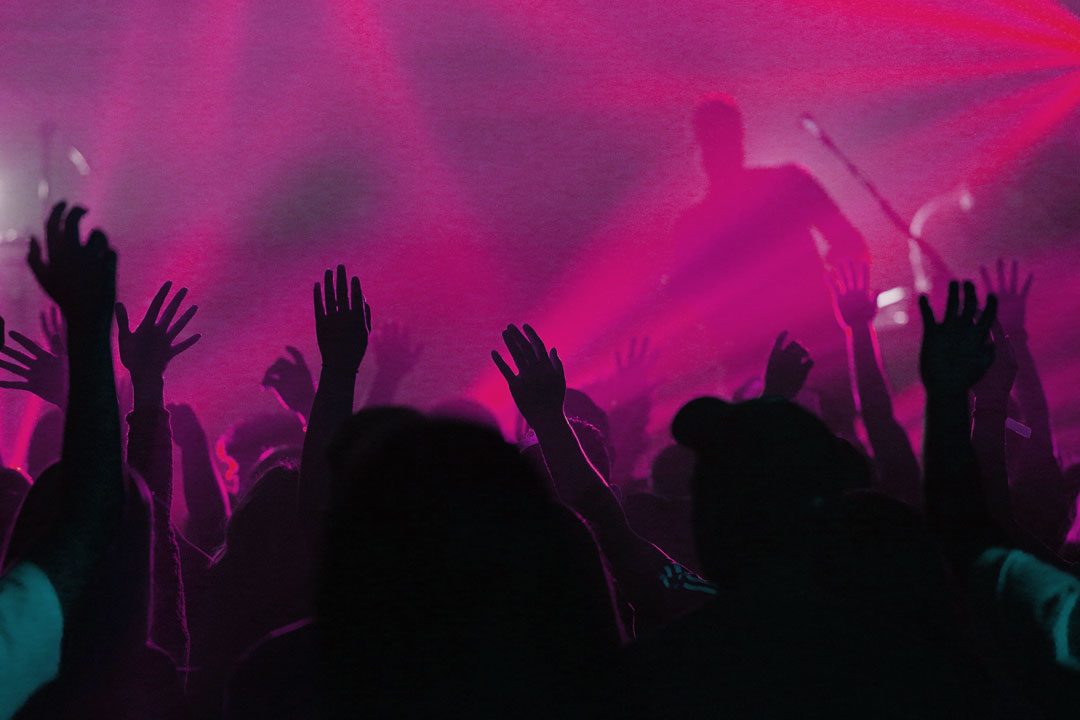 If you have attended SXSW in Austin, Texas you are very familiar with the amazing invite only FADER FORT event put on by The FADER. Last year, if you were lucky enough to score a pass, the performances included Megan Thee Stallion, Omar Apollo, Charly Bliss, Da Baby, Big Boi, Japanese Breakfast, Novelist, and Pink Sweat$. While this year's event would have been equally spectacular, SXSW was cancelled due to the spread of the worldwide pandemic, COVID-19.
In an effort to keep music alive during the shutdown, The FADER created Digital FORT, a two-day live stream event back in March. It included over 100 artists, amassed over 150 million impressions and raised over $35,000 for various charities.
As a follow up The FADER has created Digital FORT 2.0 which is scheduled to take place on Saturday, July 25th, beginning at 5 PM EST. The broadcast will be embedded for viewing on TheFADER and live on The FADER's Official YouTube Channel, with select content remaining available on VOD for one week following the event.
In speaking with Jon Cohen, co-founder and co-CEO of The FADER, he stated, "We are going to try and do this on a more regular basis. These events give artists a chance to supplement what's not happening."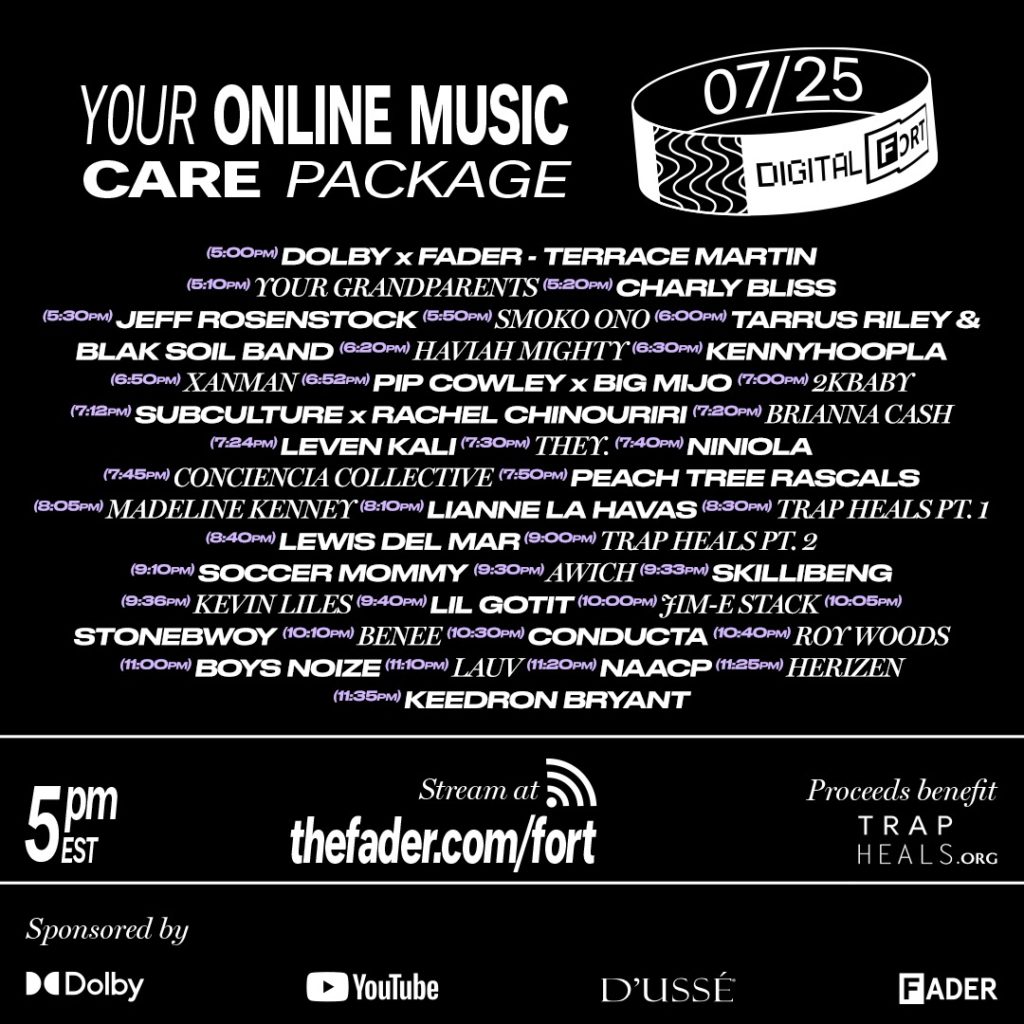 The event will feature over 30 + exclusive performances from both acclaimed and emerging artists in support of several charities, including Trap Heals, the NAACP, For The Gworls, Arts & Parts, Gideon's Army United and more.
The FADER also announced a new partnership with Dolby and will host a social media talent search, Inspired to Inspire, encouraging artists to create and submit a performance using the free Dolby On recording app for a chance to win an Artist Spotlight interview and video premiere on The FADER.
All entries must be of original material up to five minutes in length and entered through the submission form at https://bit.ly/DolbyInspiredToInspire. Submissions must be made using Dolby On, a free app, available at https://www.dolby.com/apps/dolby-on/. Entrants are also encouraged to post their submissions to social media using the hashtag #DolbyInspiredToInspire. The entry period begins July 25th at 5:00 PM EST and ends on August 5, 2020 at 11:59 PM. The winner will be announced on TheFADER.com by August 31, 2020.
In Pictures – Silversun Pickups and Eliza & The Delusionals
Heading to SXSW Music 2020, This Playlist Will Make Your Life Easier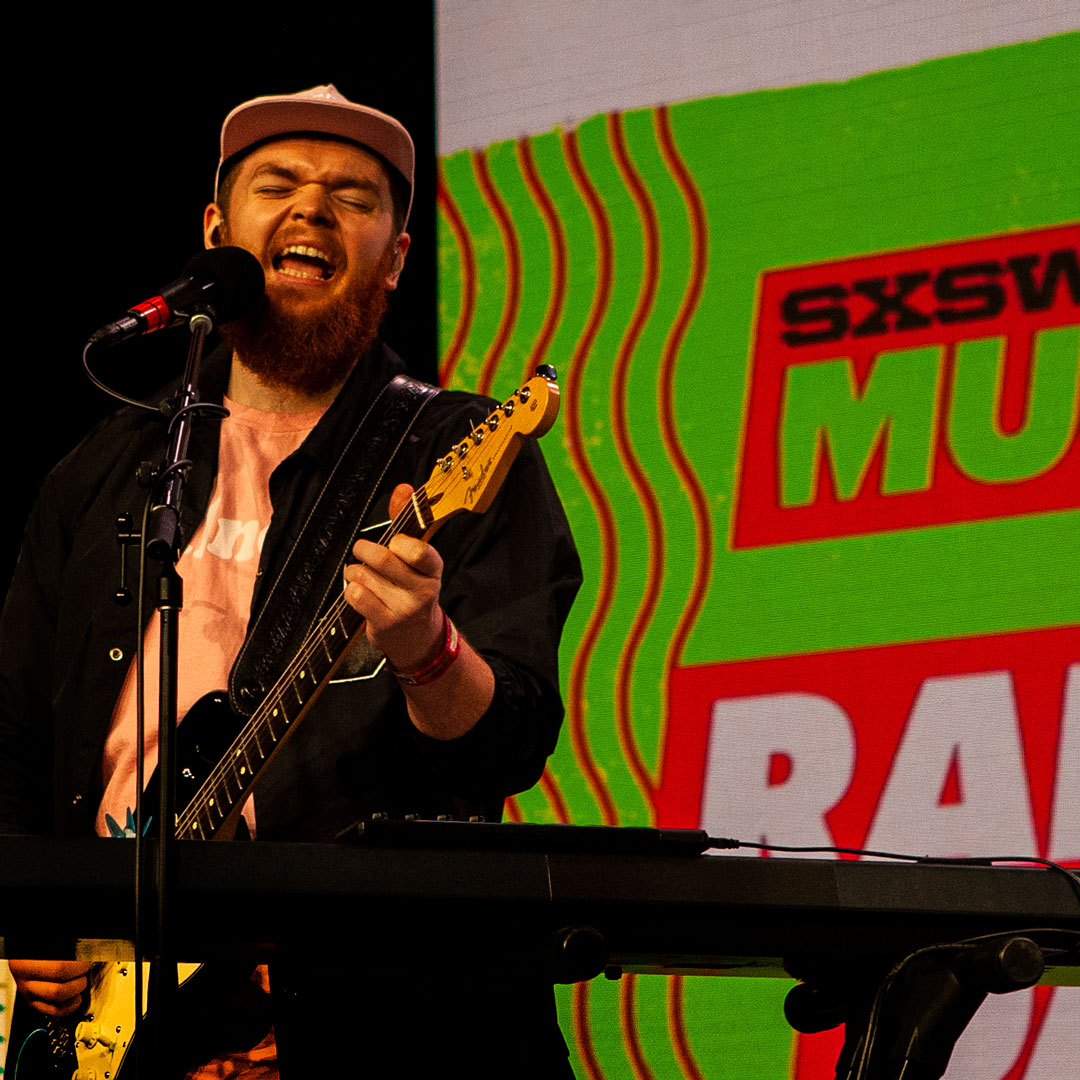 With over 2000 bands to chose from, it is almost impossible to make this playlist but our staff picked their faves.